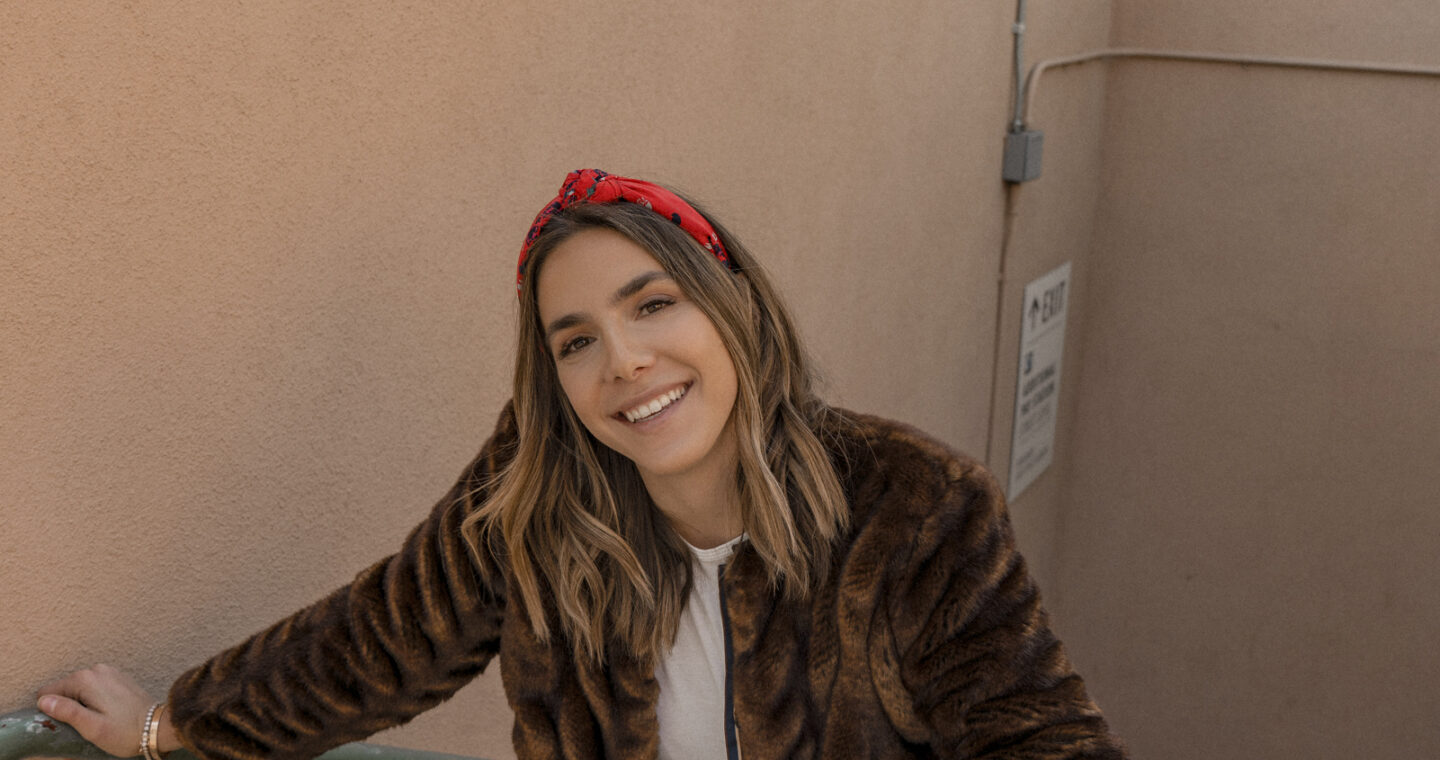 My holiday mood is: exhausted, head spinning and too many gingerbread cookies. So, if you're like me and stuck in the throes of festive bewilderment, you may be feeling a gradual style rut on the horizon. But, if you're still having fun in layers, and the novelty of sweater weather hasn't worn off just yet, then stick with me–just hear me out!
It happens every winter season. Post-holiday, we're gradually disillusioned by colder-weather. We've served great looks all holiday party season and chunky knits just don't feel the same anymore. Plus every time you confront our weather app, a premature craving for summer creeps up.
So when you decide you hate all your winter clothes, remember there are stylish ways to help shake off your rut. Keep reading for my favorite five ways to avoid a winter style rut, each help me mix things up.
#1. Eliminate your go-to color for one week.
Style Note: Try avoiding the neutrals and blacks in your closet and step out of your comfort zone. It's easy to shelf color all winter long. Hang up your go-to color and remember that by the end of the week, you'll have seven newly styled outfits that you can rely on the next time you feel like your closet is a little lackluster.
#2. Find a muse.
Style Note: There's nothing like a dose of inspiration to help you find new ways to style what you already have in your closet. I know I open up my Instagram saved folder or Pinterest to scroll through pictures to step up my styling game. Check out some of my recent posts as well for tips, like: The Ultimate Winter Capsule Collection, How To Let The Most Stylish Cities Inspire Your Next Look and Tackling The Color Wheel: The Best Color Outfit Recipes.
#3. Give yourself a style dare.
Style Note: Outfit fatigue is real. If you're clinging to the same sartorial impulses, break your endless winter rut rotation with a simple dare. Reimagine your look with simple upgrades: a shoe swap, introduce texture or mix lengths. What style trend scares you the most? I challenge you to do it and shake your rut.
#4. Power pose.
Style Note: Even if you're not feeling your OOTD, power pose. It's a self-help technique that I love to use whenever I'm getting ready for an event. Stand in the mirror, strike a few poses and mentally you'll feel more assertive–I swear!
#5. Take the day off.
Style Note: Controversial opinion but usually when you're feeling bored, maybe stressed, it's usually coming from somewhere else! It's ok to step back, take the day to just wear sweats and sort through what's holding you back from feeling your most confident.
Shop The Post

Facebook,
Twitter,
Pinterest