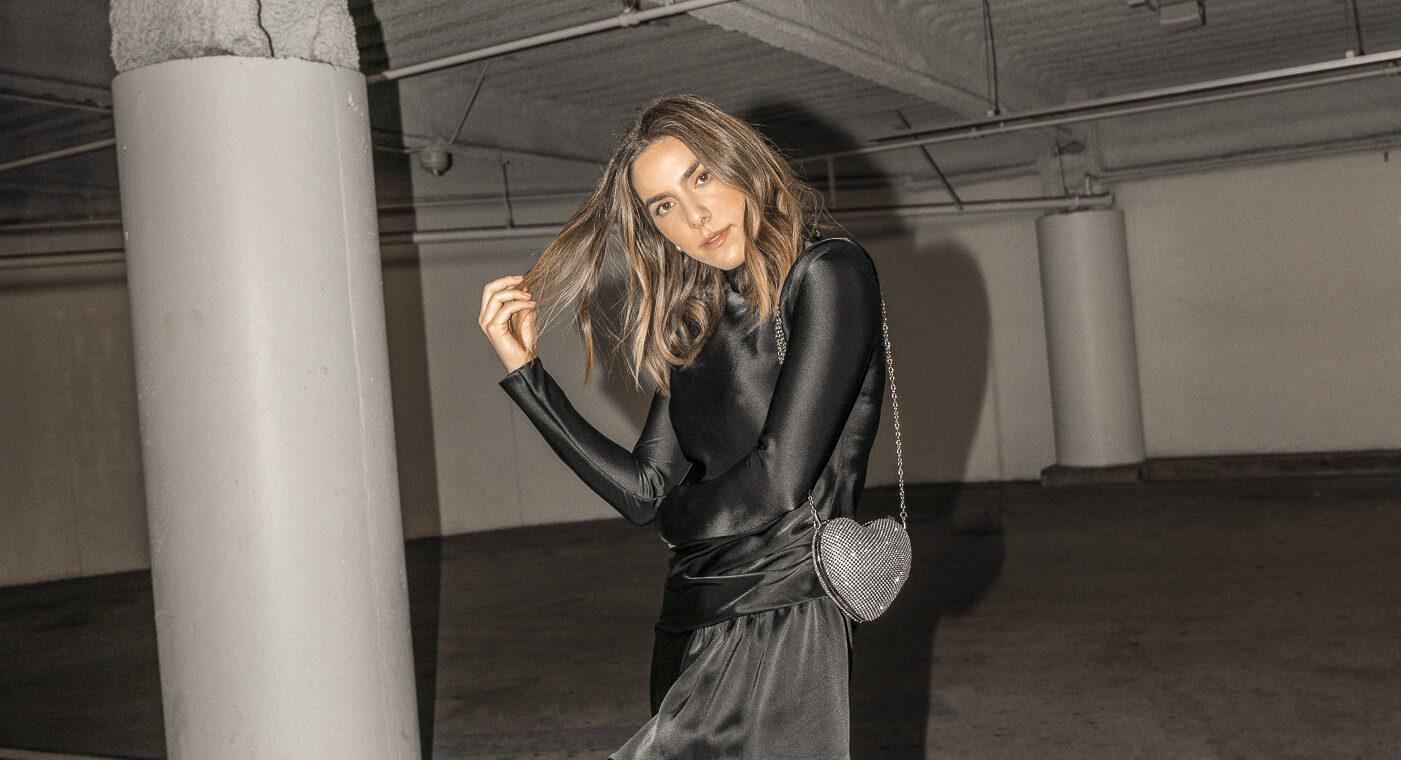 Can you believe there are only 15 days left in the year? And, if you immediately start thinking about New Year's Eve, you've come to the right place. Let's start planning your New Year's Eve look, and no, don't automatically think sequins! That's not the only style inspiration that you should follow when finding a NYE-worthy look.
Sequins (and glitter) may always be a good idea, but to get a visual idea of how you want to end your year in style, turn heads and avoid last-minute panic, it's time to try something different.
Today, I'm sharing how I love to style a New Year's Eve look. Whether you're staying in or going all out at midnight, keep scrolling for how I'll be creating my NYE look to outdo any sequin or back-up choices!
Lace Details Aren't Boring
A styling tip that goes down as a classic. There's something romantic and understated when it comes to lace detailing. You can never go wrong with a lace top paired with leather trousers. Just add your favorite lip and you're good to go.

Metallics Are It
It's NYE, it's the perfect time to wear shiny fabrics and the perfect alternative to traditional sequins. Think of metallics as accessories, leave it to key pieces to do all the talking. A statement skirt or standout shoe are key details that will make your look standout.

Matchy Matchy
In the mood for effortless but put together? A fancy matching set is just the answer. Now's the time to opt for that monochrome outfit you've been wanting to try.

Facebook,
Twitter,
Pinterest