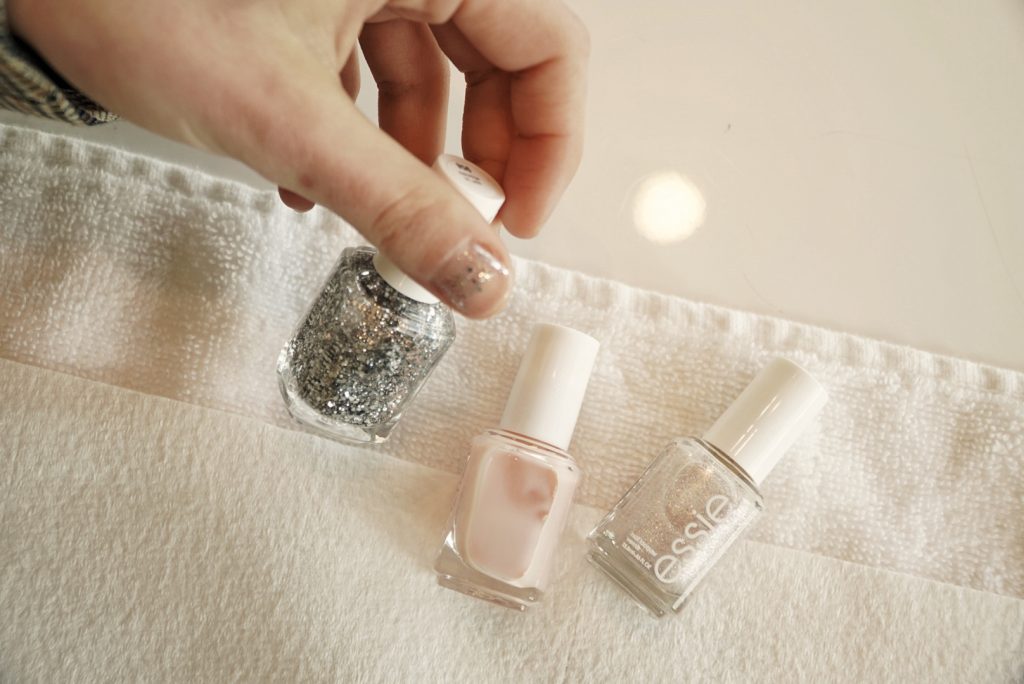 With Christmas and New Years Eve just a few days away, it is time for a manicure! Typically, I like a plain nail color but for the holidays and special occasions, I love to add some fun art to my manicures. This holiday season I am especially loving a few nail art looks. As you know, I am obsessed with Essie nail polishes so I have created three different easy-to-achieve looks using their colors and have included the names and a how to below.
Holiday Nail Art Look #1: Gradient
I actually always think that a subtle ombre look can be a chic way to add a little something to your nails. It adds interest to your hand but isn't too over the top. This holiday season, I thought it would be fun to do a nude ombre and add in silver glitter.
How To Get The Look
First Step: Apply Mademoiselle to the entire nail
Second Step: Add Venture to the nail starting at the bottom of the nail and fading it to the top
Third Step: Apply Set in Stones and fade it out toward middle of the nail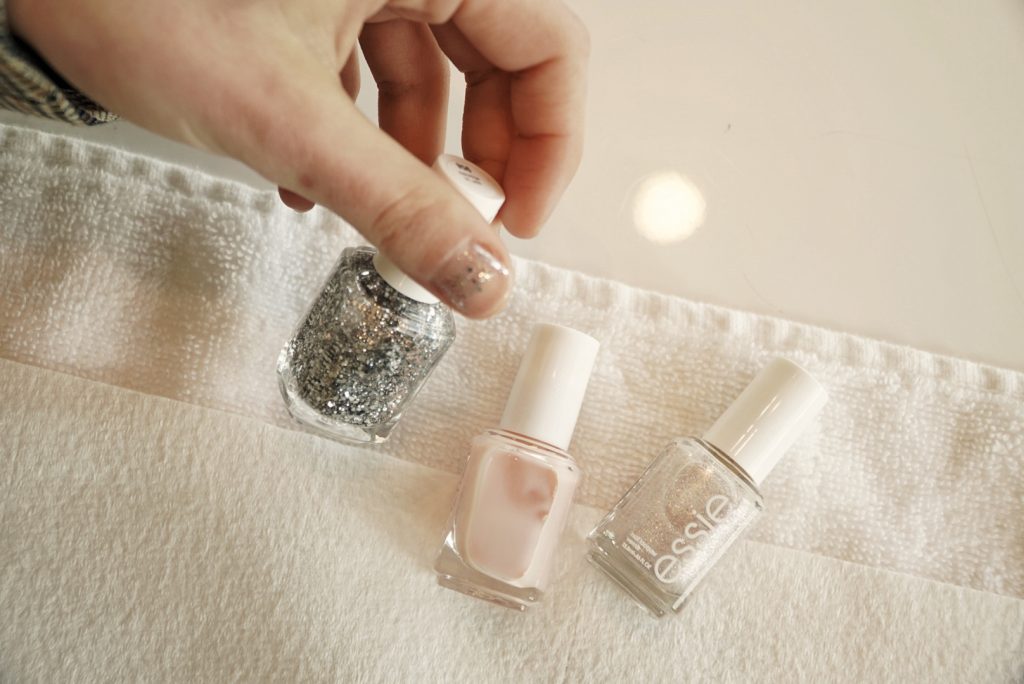 Holiday Nail Art #2: Ombré Nail
For this look I wanted something a bit less playful. I wanted something versatile and simple but interesting which led me to ombré nails but not how you typically think of ombré. I first figured out which color I wanted to do and then kept going from there. For the holiday's, we chose red as our color. I love picking one color tone and doing a slightly different shade on different fingers to achieve an ombré manicure. This look is sophisticated, elevated and chic.
How To Get The Look
Step 1: Use the lightest color on the pinky nail and work your way to the darkest on your thumb
Colors Used From L to R: Really Red, Forever Yummy, A-List, Berry Naughty, and Bordeaux
Holiday Nail Art #3: Plaid
To me, plaid is always a staple for this time of year.which I always say so it was fun to incorporate that trend and mentality to my nails. This is something that is fun to do for a pop of design on just one nail but you could do it on two nails if you really wanted.
How To Get The Look
First Step: Use the color Forever Yummy as a base and paint all nails.
Second Step: For black lines, we used a thin brushed and used the color Licorice
Third Step: For the gold, we used another thin brush and applied the color Million Mile Hues
Click Me to see how to create this plaid look
What do you think of these holiday looks? Are you into nail art or no?
Facebook,
Twitter,
Pinterest