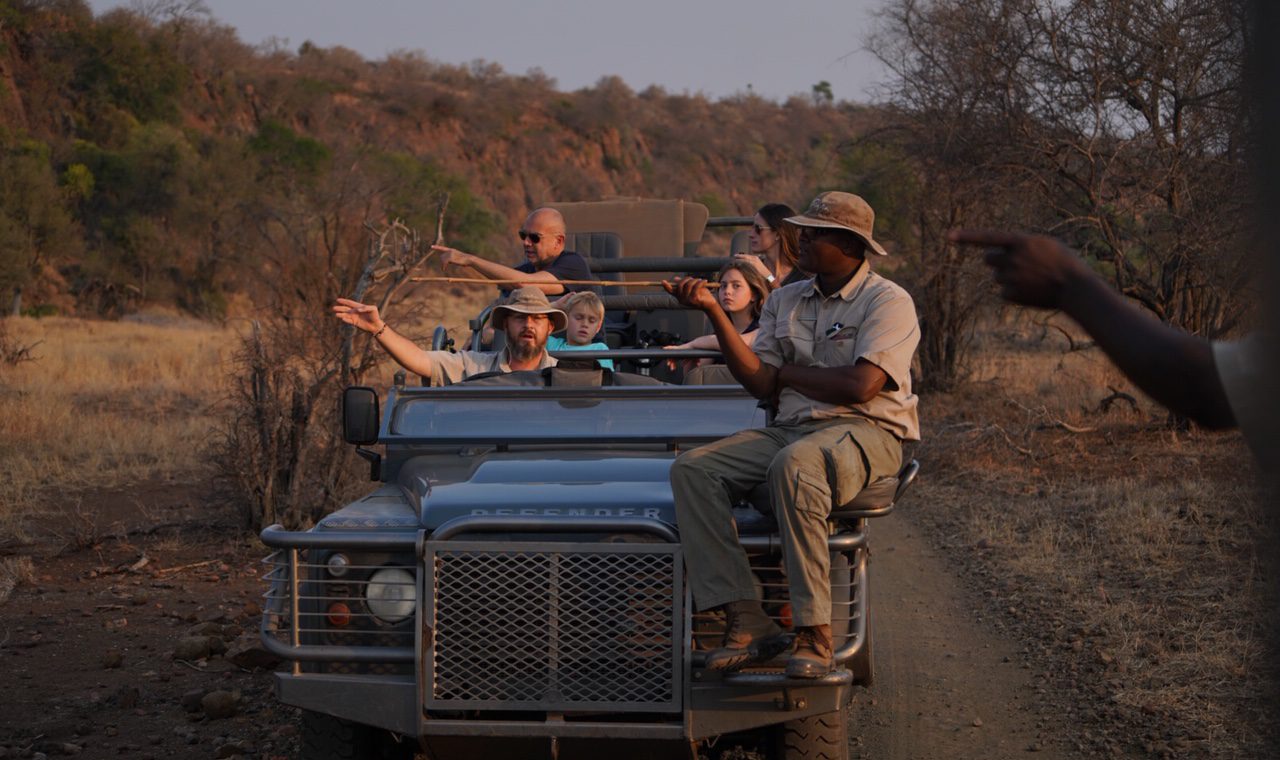 How We Chose A Safari
I just got back a week ago from going on a safari and wanted to share everything from the how, why, what and everything in between with you. When Matt and I were planning our honeymoon months ago we knew we wanted something that was far from ordinary. We wanted a mix of relaxation and adventure. We wanted something experiential and wanted to go somewhere that we're not necessarily just stopping in everyday. While we were so excited for this trip, we were also anxiously anticipating it because there is so much prep that goes into a trip like this.
Keep reading if you want to learn more about what it's like going on a safari and some questions I've gotten from you and friends that I wanted to answer.
Everything You Need To Know About Going On A Safari
What I didn't realize when we decided on going to Africa and a safari is that there are endless options for this type of a trip, like for starters, where in Africa you even want to visit. Next on the list, once you've narrowed it down to a location, is heading to the doctor so you can find out what type of vaccinations you need. Matt and I had to take malaria pills for two weeks, get Hep A and Hep B shots, get a yellow fever vaccination and Typhoid. Needless to say, this is not a trip you take spur of the moment and without any thought. It is a trip that can have serious side effects if you don't do your research.
Where I Went
Matt and I ended up choosing to go to Southern Africa, for a few reasons (like being interested in seeing Cape Town along the way and potentially Victoria Falls). But honestly, it was mainly because it was more affordable than places like Kenya or Masai Mara in Tanzania. The time of year we went is one of the best times of year to go and also happens to be when the great migration happens near Masai Mara. While we really wanted to see that, it just wasn't in our budget. But don't feel too bad for us because South Africa is truly AMAZING and just as epic.
Is It Safe
This is one of the most FAQ I've gotten from everyone since I've been back. Did you feel safe? Were you scared? My answer has shocked everyone when I confidently say no but it's true. It's so weird but you actually enfd up feeling so safe even though you are right next to deadly animals. The safari guides are so knowledgable and in tune with the animals that they can read if we ever needed to give an animal distance.
Pricing and Packaging + How To Book It
The great thing about going on a safari is there are so many different options you can go with and each option is amazing, depending on what you are looking for. There are safari lodges that offer tented camps and others that are more permanent and the prices truly vary from each place. We used a travel company called Trans Africa Safaris who helped guide us in the direction we wanted and I highly recommend using a company like this. With the help of their services, we landed at a place called Singita Lebombo which is in Kruger National Park.
What To Bring On The Safari
I'll get into clothing later as to what to wear but this is what I suggest you bring on the safari, and honestly you don't need much, so don't overthink it! I got through my safari happily with these five items:
How Long Is It And What Will You See
The lodge we went to is catered to what you want to do but people typically stay for 3-4 days and they offer two game viewings a day, which you don't really want to miss one. The amazing thing is that every game drive is different and you always see something new. We got lucky and happened to see all of the big 5 within a day and a half (lion, rhino, leopard, elephant and buffalo), along with seeing giraffe's, hyaena's, impala'a, hippo's and so many more. I think we literally saw every animal there was to see on an African safari and it was AMAZING. I always thought people came back from safari's and raved about it because it was just what you're supposed to say after traveling so far but it actually is as amazing as they make it seem.
Safari Safety and Rules
At the camp we went to they were very clear with the safety guidelines and rules right when we got there. There aren't many but the one's there are, you MUST follow.
No walking to and from your room alone at night. If the sun is not out you must be escorted to your room.
Keep your arms in the safari car at all times.
When an animal is present, no standing at all and keep your voice down.
Other than that, there weren't many other rules!
What To Wear On A Safari
I got asked this question a lot as well. What do I wear? How did you look so cute? Questions like that. The most simple and important answer is to pack neutral / camouflage colors. Think beige, olive green, and muted tones like that. The way these guides take you out, you really are protected and probably would be fine if you wore a color slightly off of those. But it is best to be safe and as low key color wise as possible.
I honestly didn't pack much because there isn't a need. Furthermore, the lodge we stayed at did our laundry everyday so we always had clean clothes. I packed a jumpsuit, a pair of army green pants with a tank top for when it was too hot and a light neutral colored over shirt for when I felt cold. Also, sundress for when I was back at the lodge and didn't want to be in "safari" clothes and one pair of jeans with a top to wear to dinner… Which I think I only changed into one night. By the end of the day there, you are so tired from being out all day that you don't really care what you look like. Each night, Matt and I wanted to just go straight to dinner to then go back to our room to shower and get ready for bed.
Do you have any other safari related questions? I know I had a ton before I went. If so, let me know in the comments below!
Facebook,
Twitter,
Pinterest