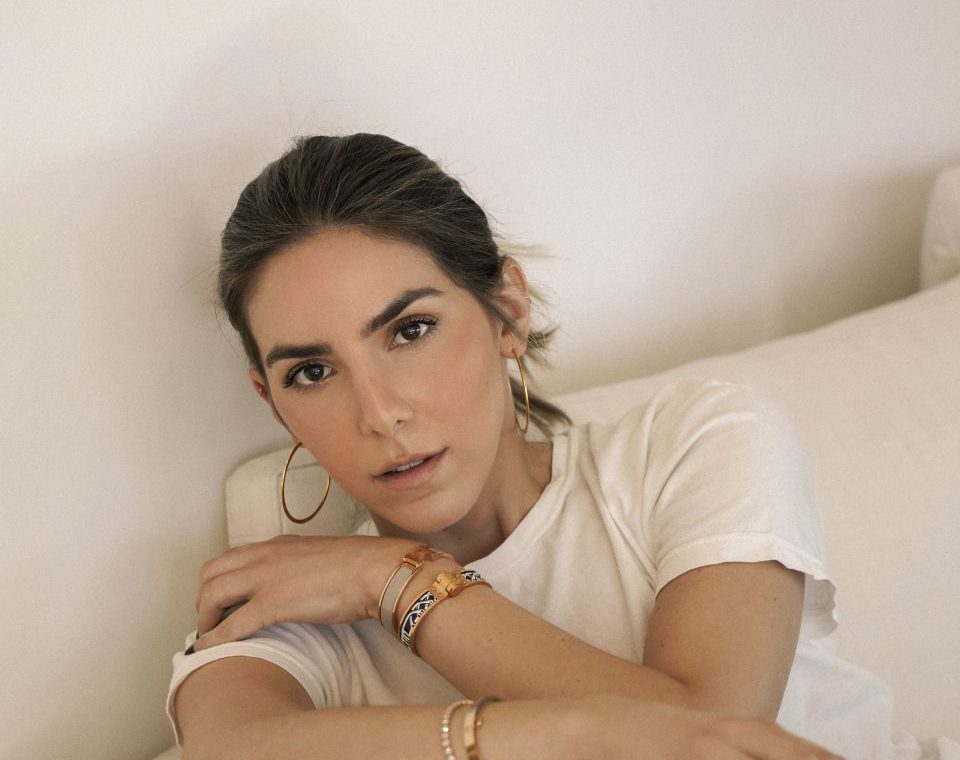 Every time I step off a plane, my skin feels dehydrated, puffy, and incredibly irritated. This is especially irritating when I'm traveling for work and need to look "alive" upon my arrival. Even though I keep up my routine when I'm not jet-setting, it never seems like enough when it comes to sitting on a stuffy plane with the AC blasting.
But instead of skipping out on vacations and work opportunities, I spoke to my facialist about the best ways to keep skin looking gorgeous when you're flying high.
Read on for my in-flight skincare staples.
The Best In-Flight Skin Products
Hand Sanitizer
Airplane germs are a real (and serious) thing, which is why I spray my go-to sanitizer on my hands regularly when I'm in the air. Besides keeping me germ-free, hand sanitizer also prevents gross oils and germs from getting on my face (therefore keeping my skin clear and fresh).
Makeup Wipes
I often fly with tinted moisturizer on, but when I'm on a long flight, I always take my makeup off. Packing some gentle makeup wipes will ensure skin stays clear of makeup and gross buildup. Opt for one that boasts soothing, hydrating ingredients so skin stays glowing and gorgeous instead of dull and dry.
Face Mist
I am obsessed with face mists and use them 24/7! When I'm on a plane, I bring a mini bottle of my favorite mist and spritz it on every hour. Before my flight, I stick the bottle in the fridge to keep it extra cool…it makes the spray feel extra refreshing.
Ginger Flight Therapy
If you haven't tried this essential oil yet, I highly suggest you check it out. Aesop has the most incredibly scented products, so when I heard about this pulse-point roll on, I knew I had to try it out. The blend of soothing and calming botanical extracts helps with everything from stress to nausea to weariness. I apply it behind my ears in-flight and it makes me feel rested and relaxed. I love it.
Serum
I never board a plane without an ultra-moisturizing serum in tow. I love Vintner's Daughter because it keeps my skin glowing and bright. You also only need a tiny drop, so it's easy to pack in a TSA-approved bottle. This serum is so moisturizing, you won't need to finish with a cream moisturizer.
Lip Balm
A good, thick lip balm is essential when you're on long and short flights. I love this one because it's easy to pack and smells fresh and delicious. Plus, it's so thick and creamy.
A Sheet Mask
I know this is a little outside-the-box, but an ultra-moisturizing sheet mask will literally change skin if it's applied in flight. I don't recommend it for a short quick getaway, but if you're on a long flight, put one on, prepare for a few stares (ha!), and reap the benefits immediately.
Water
Last but definitely not least is water! There's nothing that will hydrate skin from the inside out like good old fashioned H2O. I always purchase two huge water bottles (with electrolytes) at the airport and make sure to drink it before my flight ends. It keeps my skin plump, hydrated, and clear.
What in-flight skincare staples do you rely on? Share them with me in the comment section below.
Facebook,
Twitter,
Pinterest