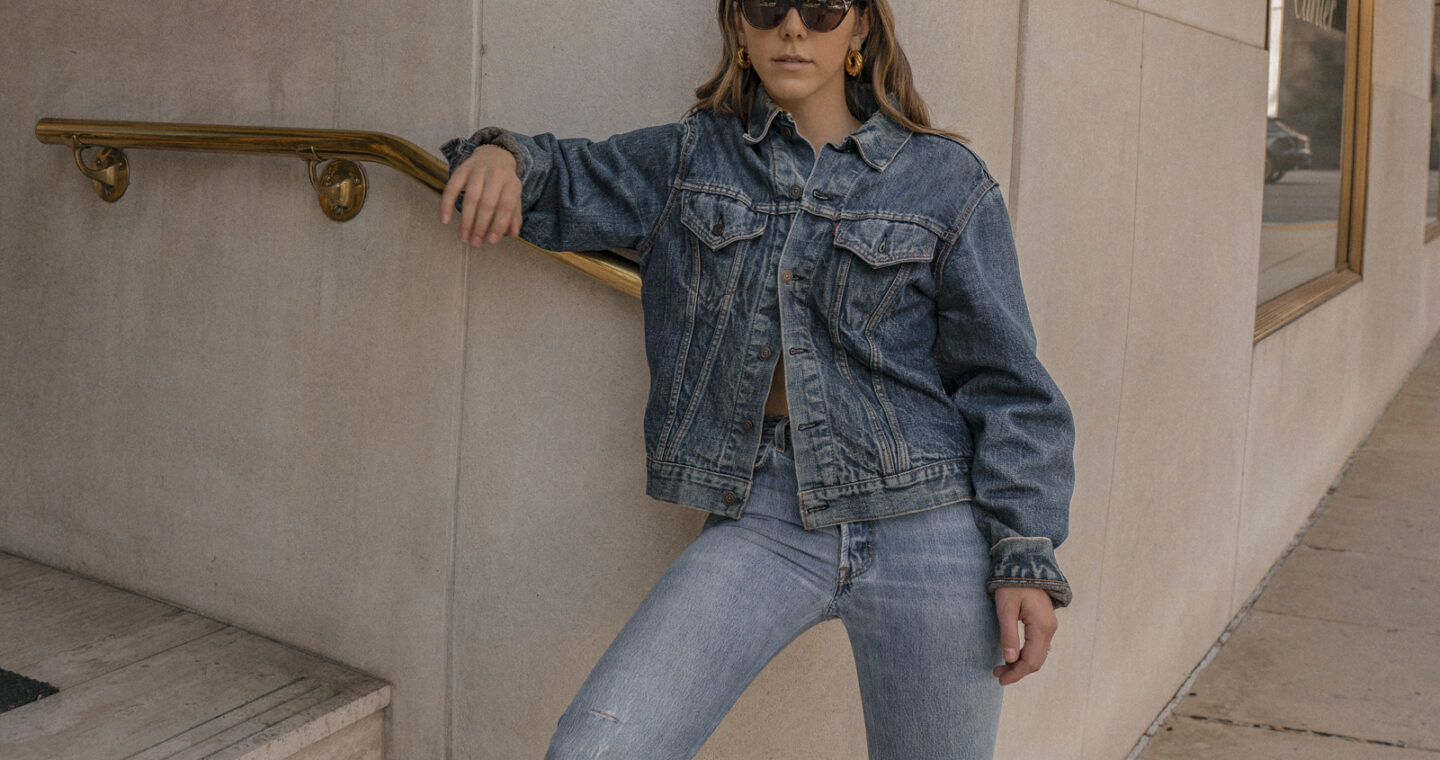 Where do you head for your style inspiration? Pinterest? Instagram? Your favorite blogger? I find that the easiest way to discover new brands, styling ideas and everything in between in no time is almost always on Instagram. Fashion trends are specifically easy to spot on your Discover Feed. Plus, if you're following along on my Instagram, I always make sure to tag which new brands I'm loving. Sometimes trends don't always translate, so I thought it would be fun to do an Instagram to IRL challenge.
Today, I'm rounding up five looks that actually translate to real-life. And, it's a good reminder for all of us that fashion is not always restricted to our iPhones! Below are my favorites to style from Instagram to IRL.
Head-to-toe denim remains a classic look that always pops up on my feed from time to time. A jean-centric look is totally cool and very practical. I found the easiest way to style this look was to go for similar washes. Does anyone know why it's called a Canadian Tuxedo anyway? 
The pattern that literally goes with anything in your closet. It's everywhere and there's no sign of this trend slowing down. I love styling this print as an outfit accent–boots, bag or accessories–to let it really pop.
There's no denying just how powerful you can feel in a suit. In 2019, we really reclaimed, and even redefined, this trend. Thankfully this is by far the most practical to wear from day-to-day. Bonus points for a pop of color.
Though you may associate clashing prints with getting dressed in the dark, this year it became tres chic. I think I even read that power clashing was a thing. Though this may stress you out, there are subtle ways this look can translate from social media to real-life. My favorite way is to just let one piece stand out, it feels more intentional that way.
A defining trend across Instagram this past year, the puff sleeve is on almost every garment right now. I mean look to any sleeve on a top, dress or something of the ilk on a rack right now and it probably has one! So while there's no escaping an exaggerated sleeve, we might as well figure out how to style it IRL. I loved this white dress moment–I feel like an exaggerated sleeve on a dress is a really practical look.
Shop The Post

Facebook,
Twitter,
Pinterest