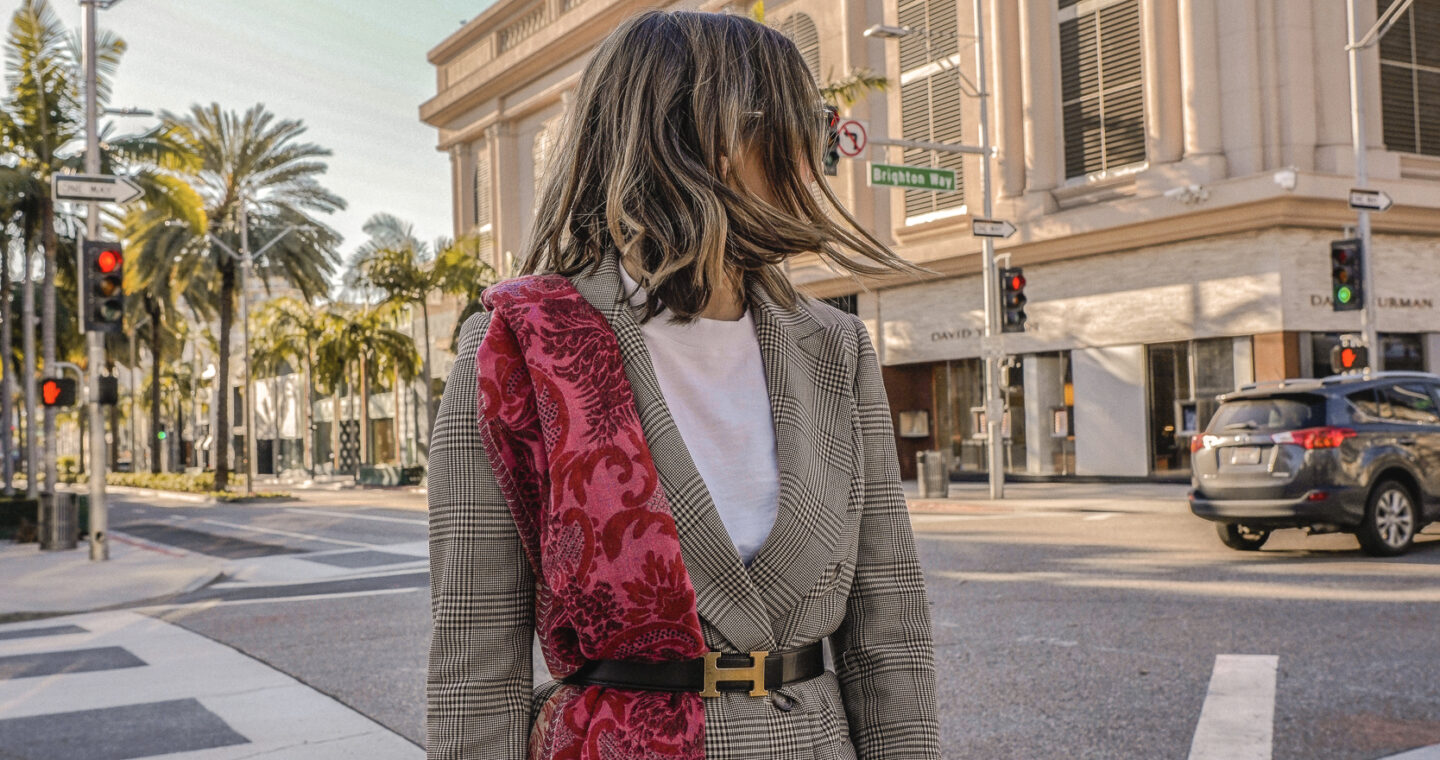 After an entire year of wearing chic looks and sharing with you just how easy they are to style, 2019 is coming to an end! I can genuinely say that I've loved all the looks that I've worn (and endorsed here) over the last year. But, of course, some have had more of an impact on me, claimed more compliments even, and naturally remain as distinct milestones of 2019. Today, I'm looking back on my favorite 2019 style moments. Just keep reading to see my picks of the year.
Look #1
This was such a fun styling moment to kick of 2019 for me. I belted a Hanes tee, an Artizia blazer and placed a scarf over one shoulder. Playing with silhouettes and switching things up can elevate any basic look.
Look #2
I loved styling this Sandra Mansour top (similar here) for a Maison Margiela Fragrance dinner I attended in May. It was such a statement piece that went perfectly with a pair of Levi's. It's all about a good high, low mix.
Look #3
Matt took this in September, just 6 hours after being in Kyoto and it was the moment that I feel in love with the city. This is one of those looks that will be tied to such strong memories for me–mainly filled with matcha and sushi on the river!
I'm looking forward to sharing quite the range of content in the coming year! But, I'd love to hear what you'd like to see next. Be sure to leave me a comment below letting me know.
Shop The Post

Facebook,
Twitter,
Pinterest