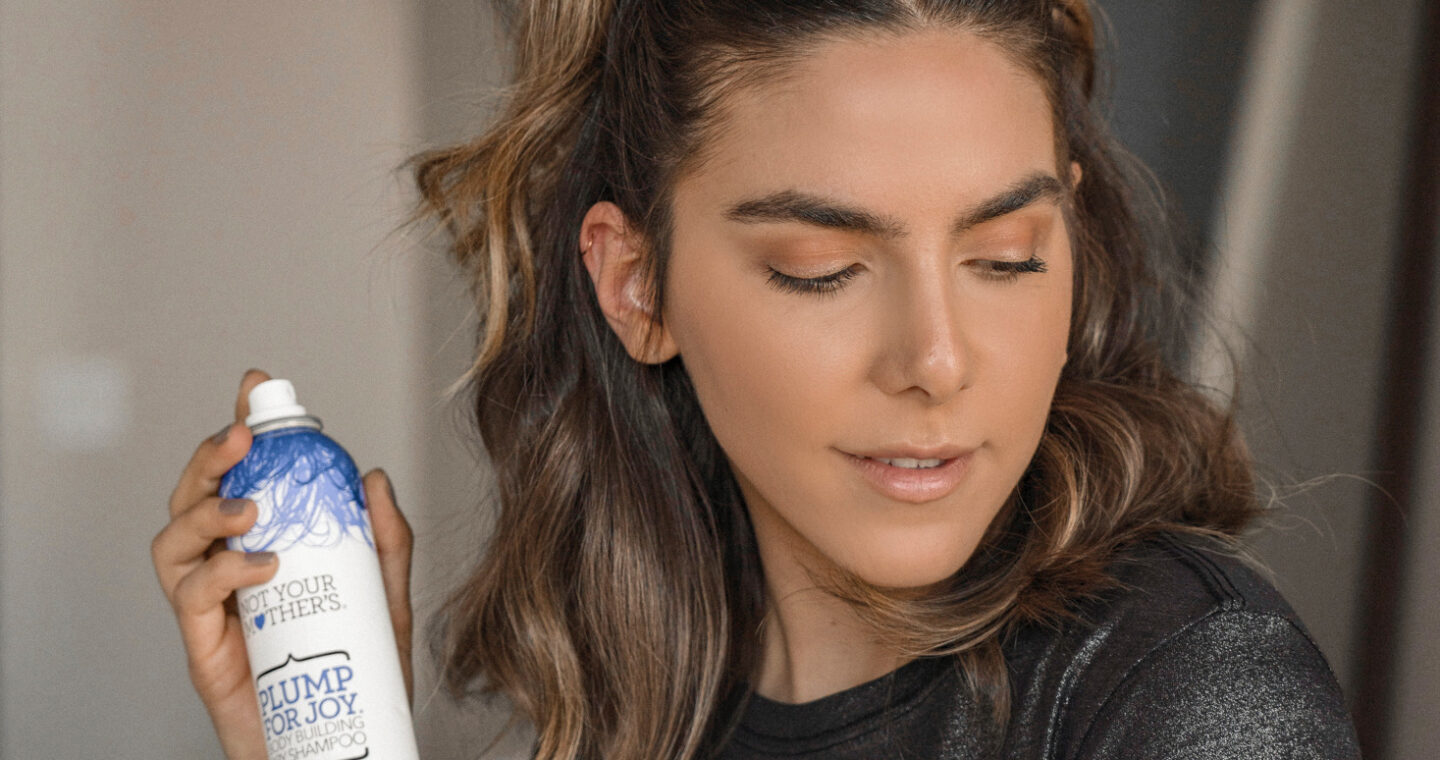 This holiday season, I'm making hair my number one accessory. With all of the holiday parties I have on my calendar, I thought it would be fun to create three hair looks that feel festive and glam. Because if there's any time to be glam, it's the holidays!
When it comes to creating hairstyles, my number one priority is ease. I like to have fun with my looks, but I recognize I'm not a hair stylist (and I'm assuming you're not, either)! I have a few trusted tools that I love, plus my Not Your Mother's styling products that I live by. I've tested these three looks for their difficulty factor, and I'm confident that any beginner can execute them!
Read on to discover my three holiday hair looks with step-by-step guides to recreate them! Bonus: none of the hairstyles have more than four steps!
1. Old Hollywood Waves
For this look, I wanted a super glam, old Hollywood feel for a more dressy party I have coming up. It turned out so well! Make sure to add a cute hair accessory to complete the look!
Part hair to side
Curl hair with 1 inch curling iron (horizontally)
Pull back one side of your hair behind your ear with a festive clip!
2. Decorated Messy Bun
This look is amazing because it can be done with dirty hair. It's perfect if you're running late to a party after work because all you really need are some cute bobby pins!
Put hair in a messy bun using a hair elastic (if your hair is already curled, even better), leaving out two strands of hair to frame your face
Pull out some strands of hair from the bun itself and pin them down with bobby pins to make the bun look bigger, covering the elastic
Spray After Curfew Unscented Hairspray on bun and pinned down pieces to keep your bun in place
Add pearl pins sporadically throughout your hair
3. Half-Up Half Down Waves
This look is a little 80's and a lot of fun. It snatches your face up in the best way possible, and it's so simple to create!
Curl your hair with a 1 inch curling iron (tighter curls are better for this vibe)
Pull hair half up with regular hair elastic
Use Double Take Dry Finish Texture Spray to give your curls a textured lift
Add velvet scrunchie to pony tail and finish hair with Plump For Joy Body Building Dry Shampoo to finish (it really builds body for this 80's-inspired look and smells SO good)
Tag me if you recreate these looks and Happy Holidays!
Shop The Story

Facebook,
Twitter,
Pinterest