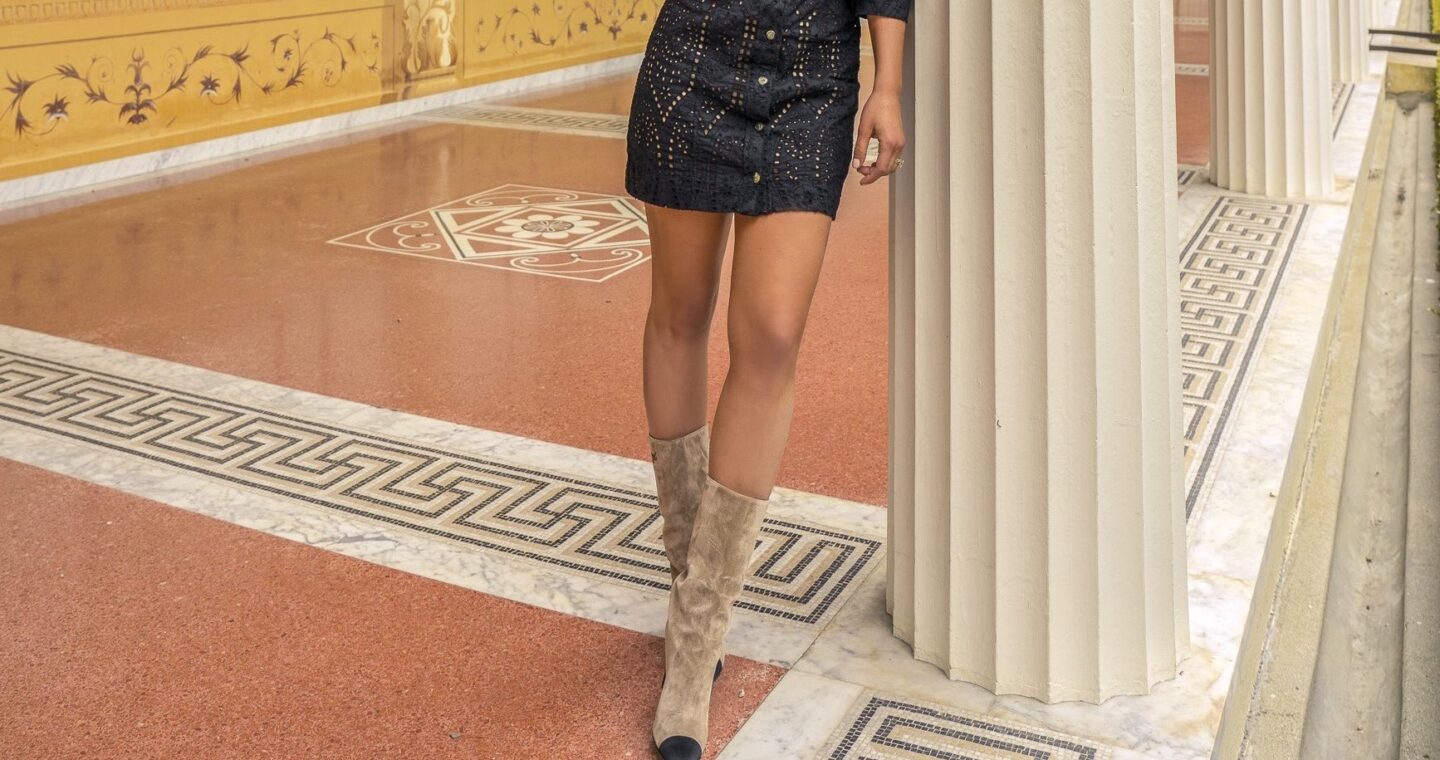 While summer is only just wrapping up on the West Coast, my friends on the East Coast are already battening down the hatches (I heard it dipped below 60 degrees—the horror!).
Weather aside, the season of Fall is, undoubtedly, upon us. And that only means one thing. Boots. I've rounded up my six favorite styles that are available right now. Because, really, there's nothing like fall shopping.

Over the knee might still be all the rage, but under the knee is what I'm talking about. Pair these burgundy Jacquemus beauties with a flowy knit dress for the perfect juxtaposition of grit and grace.

I know what you're thinking. She's gone mad. But hear me out; these purple Isabel Marant booties are just the thing to bring your look from "ok" to "ohhhh, ok!" And who doesn't want that? Pair them with a flowy floral skirt to nail the look.

If you must be in the snow, at least do it in style. These cute caramel-colored Sorel's are in my shopping cart for a hopeful trip to Aspen this season.

If you've been following fashion for the past six months, you'll know that square toes are in style in a big way. Evoking the early nineties, this is a trend I can get on board with. I'm eyeing these Alexander Wang booties that can be paired with anything from jeans to a dress.

I love this version of the western bootie because it combines everything I love about a classic bootie, but gives it a hint of western flare, removing the campy element that can sometimes accompany a traditional cowboy boot. Pair this bad boy with super skinny jeans that hit you right above the ankle.

If you're going to make a shoe investment this year, let it be these Maison Margiela classic black booties. With the perfect amount of heel, toe point, and matte color, you'll be wearing them for years to come.
Shop The Post

Facebook,
Twitter,
Pinterest