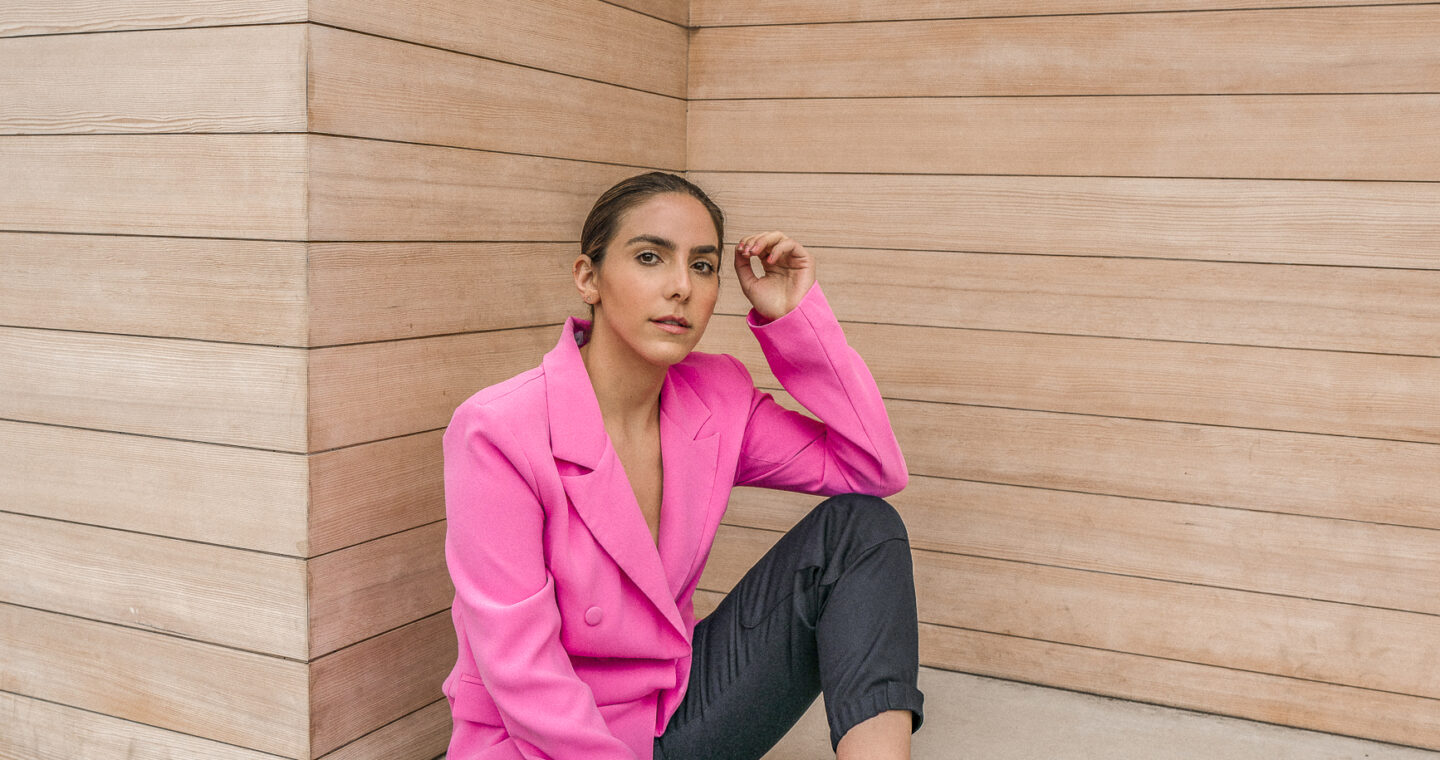 Do you find yourself reaching for the same classic neutrals in your wardrobe? If you live in white t-shirts and rely on countless denim, I fully support your love for this look, but keep in mind we live in a world of color! Black, white, khaki and taupe is an amazing (and strong) color vibe, but there are easy steps you can take to be comfortable wearing pops of color. Yes, black goes with everything and you may still avoid the latest prints when you walk into a store, but a vibrant color can actually make a look more dynamic. So, if you're an ever-fan of a neutral palette, look no further, ahead I'm sharing four ways to style pops of color-—some are even at a faint whisper, rather than a bold roar!
The easiest way to elevate your white tee and denim look is to add a bold shoe. A bright-colored shoe (even a pattern *I know*) will actually help emphasize your effortless look. An instant upgrade!

Whenever I'm wearing an all-black or basic look, I pull out a bold lip. It's a very non-committal way to do bold color. You can blot it for a lived-in look and by the end of the day, you can wipe it away.

Swap out your white tee for a bold red or blue solid tee and let that be your neutral. Sometimes I find that if you try to do too much with color all at once, it can be overwhelming–so keep it simple.

Throw a bold blazer on top of your everyday look. If you're base is neutral, the blazer will make it pop. Plus if you tire of the bright pop, you can always say goodbye to the jacket midday.

Those are four simple ways I love to incorporate pops of color into my every day along with my favorite ways to style them. What are some of your favorite ways to style color? Comment below!
Facebook,
Twitter,
Pinterest