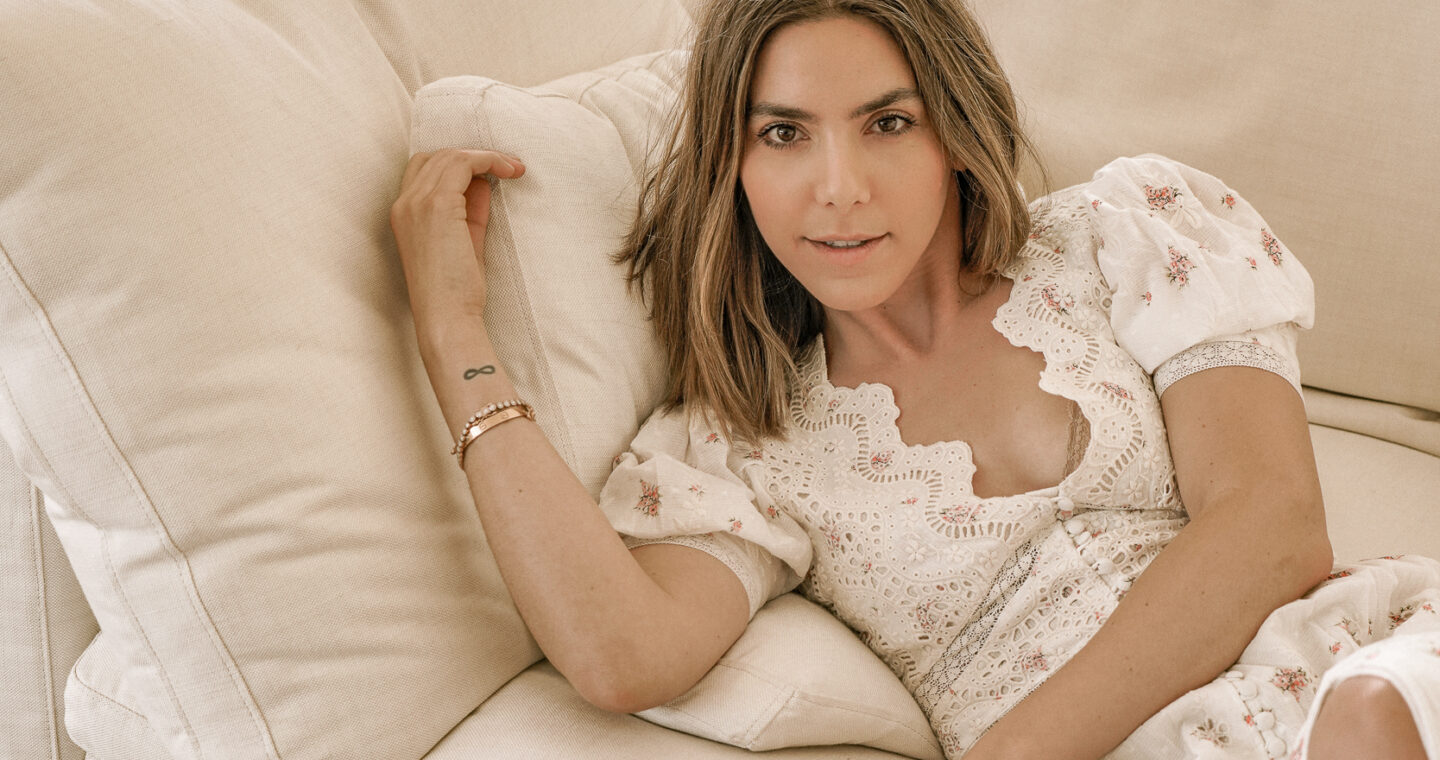 As we get older, good sleep is harder and harder to come by. And, if you're anything like me, you're no stranger to puffy eyes. They're the worst. Read on to learn my three secrets to looking more awake. Spoiler alert: they don't include getting a full 8 hours of beauty rest.
1. Roll or guasha your face before bed.
I proudly consider myself the MacGyver of skincare, and my numerous facial tools only serve to confirm this. One of my biggest tips for preventing morning puffiness, and thus looking your most bright-eyed and gorgeous self, is to take 5-10 minutes at night to roll or guasha your face. This gets your facial lymphatic system moving, draining all of your excess fluid (read: puffiness) down through your throat, which is ultimately eliminated by your body. Bonus: facial massage acts as a natural Botox, so you'll also see your skin's elasticity and texture improve if you make this a habit. I'm very much into this Nurse Jamie Uplift Massaging Beauty Roller and this set of guasha tools.

2. Try this three-step eye makeup routine.
This one may seem counterintuitive, as you might jump to hiding your eyes if you're feeling extra tired, but hear me out. I love to use a series of brightening and glow-enhancing products on my eyes in the morning to help provide a faux sense of rest. Here's what I do. First, I prep my under-eye area with the OLEHENRIKSEN Banana Bright Eye Crème for an immediate brightening effect. Next, I highlight my brow bone, inner eye corners, and eyelids with a hydrating balm. I pretty much use anything I have on hand, from a universal balm like this Kora Noni Glow Face Balm to an actual highlighting balm like this Pat McGrath Labs Skin Fetish Highlighter and Balm. This step is a GAME CHANGER. Finally, I curl my eyelashes with my favorite Shiseido eyelash curler and line my waterline with white liquid eyeliner. Trust me, you will look like you just-took-a-one-month-vacation-to-the-Amalfi-Coast-and-spent-each-day-reading-by-your-villa's-private-pool level rested.

3. Schedule a morning hot yoga session.
This tip goes back to getting your lymphatic system moving, but if you're super prone to puffiness first thing in the morning, it's for you. Yoga—particularly hot yoga—stimulates the movement of lymph fluid in your body, reducing water retention. If you're up to it, practice a few inversion poses to promote blood circulation to your face (a natural way to get that post-yoga glow). You'll leave class refreshed, rejuvenated, fresh-faced and ready to take on your day.

Facebook,
Twitter,
Pinterest