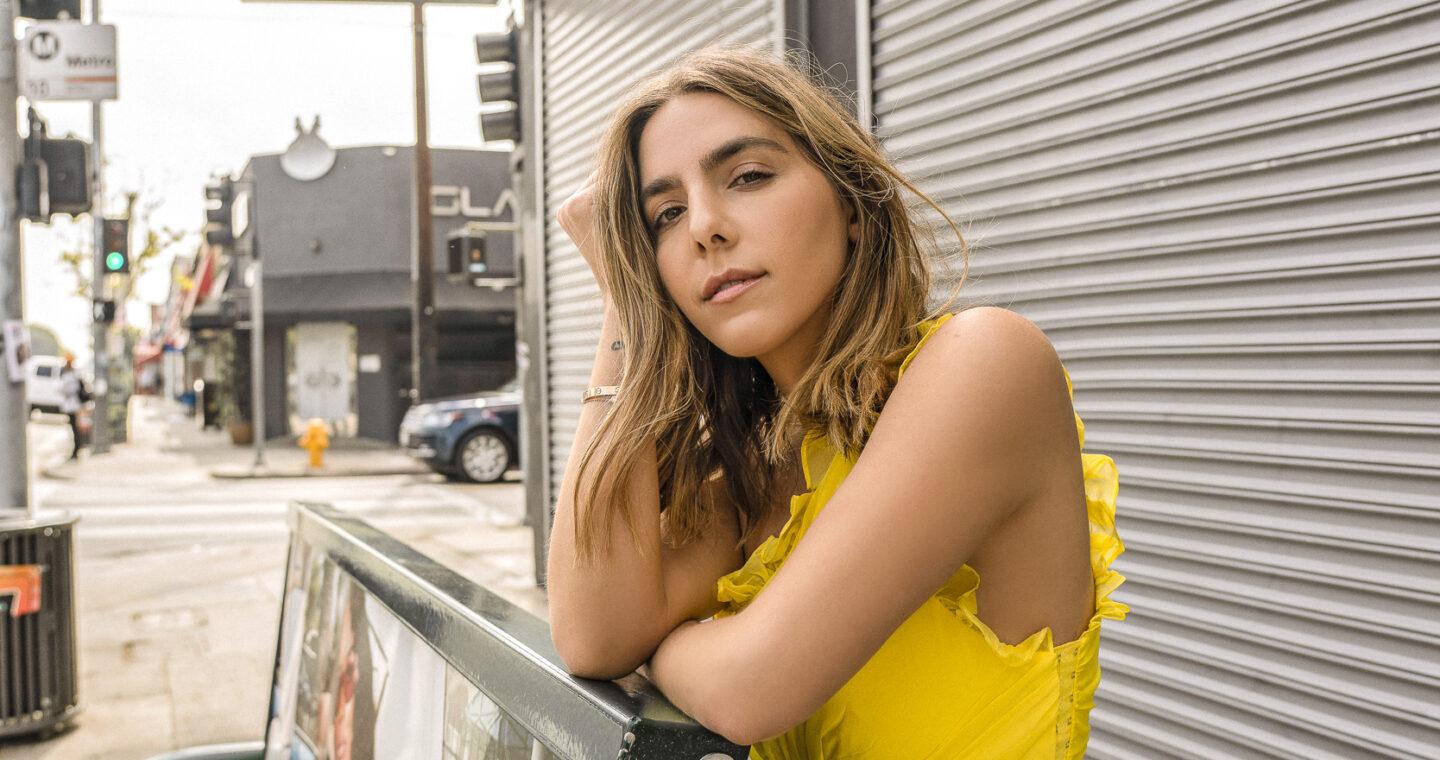 It isn't possible to scroll through Instagram right now without seeing at least one complaint about the heat wave currently sweeping the nation. Some are dramatic, but some are oh-so-real. Melting foundation? Now that is NOT a joke.
Since I live in LA, I'm kind of a seasoned vet when it comes to beating the heat. I have a few beauty tricks up my sleeve that I'm more than happy to share with you so that you, too, might withstand triple digit temps while keeping your cool. Let's dive right in.
#1 Grab yourself an ice roller or an ice cube, stat.
This is one of my favorite beauty tricks for beating heat. A common mistake is applying makeup to an already hot face. You're setting yourself up for failure (and extra shine) if you do this. My tip: take 3-5 minutes and ice roll your face—either with the real thing or a good, old fashioned ice cube—to calm your skin, close your pores, and create a soft, dry canvas for makeup. Already have a jade roller in your beauty arsenal? Perfect, stick it in the freezer.

#2 Invest in a good primer that will hold everything in place.
Makeup primers are a pretty polarizing topic. Relatively speaking. I'm usually a no-primer kind of girl, but when temps climb to too-hot-to-function levels, I'm reaching for one, especially if I'm out and about for meetings, events, and shoots. And if you walk to work, this tip is definitely for you. I really love this Laura Mercier Primer because it's illuminating and has a bunch of other skin benefits besides priming for foundation!

#3 Carry a face mister and don't be afraid to use it.
This one comes from my mom. She used to carry this Evian mister with her at all times and the habit transferred to me. It was literally just Evian water in a mist bottle. Nowadays, we have so many face misters to choose from that boast more benefits than just dispensing tiny droplets of water onto your face. I'm partial to Caudalie's cult-favorite Beauty Elixer for its makeup setting, moisturizing, and pore tightening powers. I stick it in the fridge and spritz it whenever my skin is feeling a bit parched (because hot weather means drying air conditioning). They also have this amazing travel-sized version that I keep in my purse. If you're looking for something a bit more moisturizing (versus refreshing), definitely check out Tatcha's Luminous Dewy Skin Mist.

Facebook,
Twitter,
Pinterest