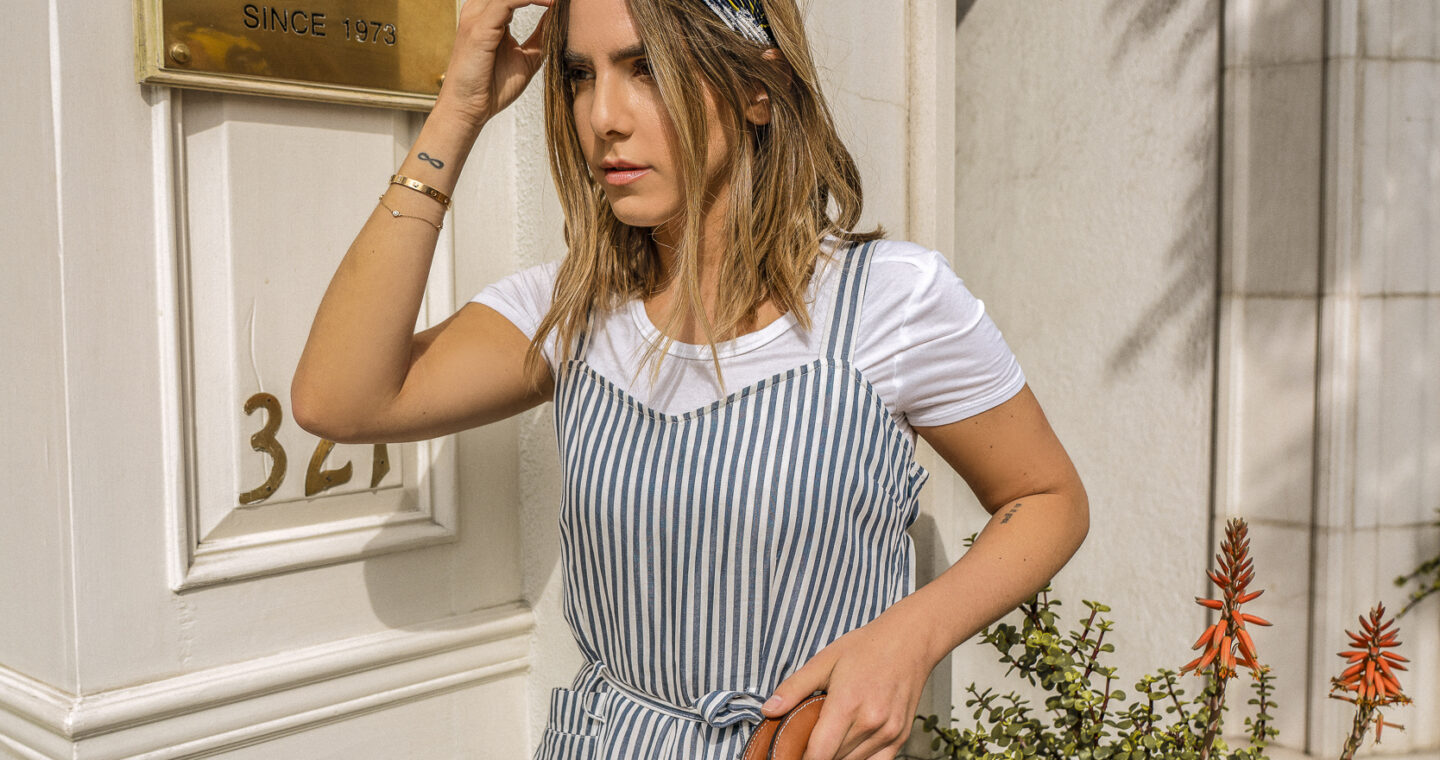 At this point in my life, I'm an expert packer. I've mastered the art of the carryon (yes, even on trips abroad), and I'm sharing my five favorite packing tips with you so that you, too, may travel with ease!
1. Use Packing Cubes
If you're big on organization, you're going to love these cute little cubes. Instead of throwing everything in your bag haphazardly, organize items into packing cubes to allow for easy location if you're not going to fully unpack during your stay, or, alternatively, easy unpacking. Since everything is already organized with like items (workout gear, for example), just unzip, remove from the cube, and put away! Pro tip: if your cubes fit, you can even place them directly into your hotel drawers for *extra* sanitary measures. Packing cubes also keep your clothing neatly folded and compressed, allowing for more free space in your bag. Game changer.

2. Use the File Folding Method
Speaking of organization freaks, this method is for you. Side note: if you haven't already implemented this way of folding into your daily life, do it now! I discovered this literal way of life through he magical home editors at Life in Jeneral. Scope out their IG highlights for a tutorial on how to perfect the file fold. Basically, you fold your clothing into thin, tiny rectangles and stack it as if you would file paper. It saves SO much room.
3. Invest in a Good Piece of Luggage
Good luggage is life changing, seriously. A hard shell with 360 degree gliding wheels not only ups your style game, but allows you to move throughout your travel journey with ease. My favorite brands right now are Away, Calpak, Tumi, and Beis.

4. Use Your Carryon Space Wisely
Ironically, baggage loss is more prevalent than ever. I've learned the hard way, so take it from me: your carryon is your friend. If at all possible, try to keep your packing to a carryon. If not, make sure you pack a few essentials in the off chance your bags don't make it to your final destination. I always pack at least 3 outfits I might need (usually a beach outfit, a workout outfit, and an evening outfit) within the first few hours (or days) of a trip. This includes the respective shoe for each look. Additionally, I always pack my skincare and makeup in my carryon—because the feeling you get when you don't have your own face wash is something you want to avoid at all costs.
5. Pack Heavy Items On the Bottom
Have you ever been rolling along in the airport and your bag tips over? Same. If it was up to my husband, it would be because of the giant tote bag I stuff to the brim and place on top of my carryon. In reality, it's likely because I packed shoes and other heavy items at the top of my suitcase, rather than on the wheel-side. Placing heavy items on the bottom side of your bag helps it stay sturdy when upright (and keeps your other items from getting smushed, too).
What are some of your tried-and-true packing tips? Let me know in the comments below!
SHOP THE POST

Facebook,
Twitter,
Pinterest