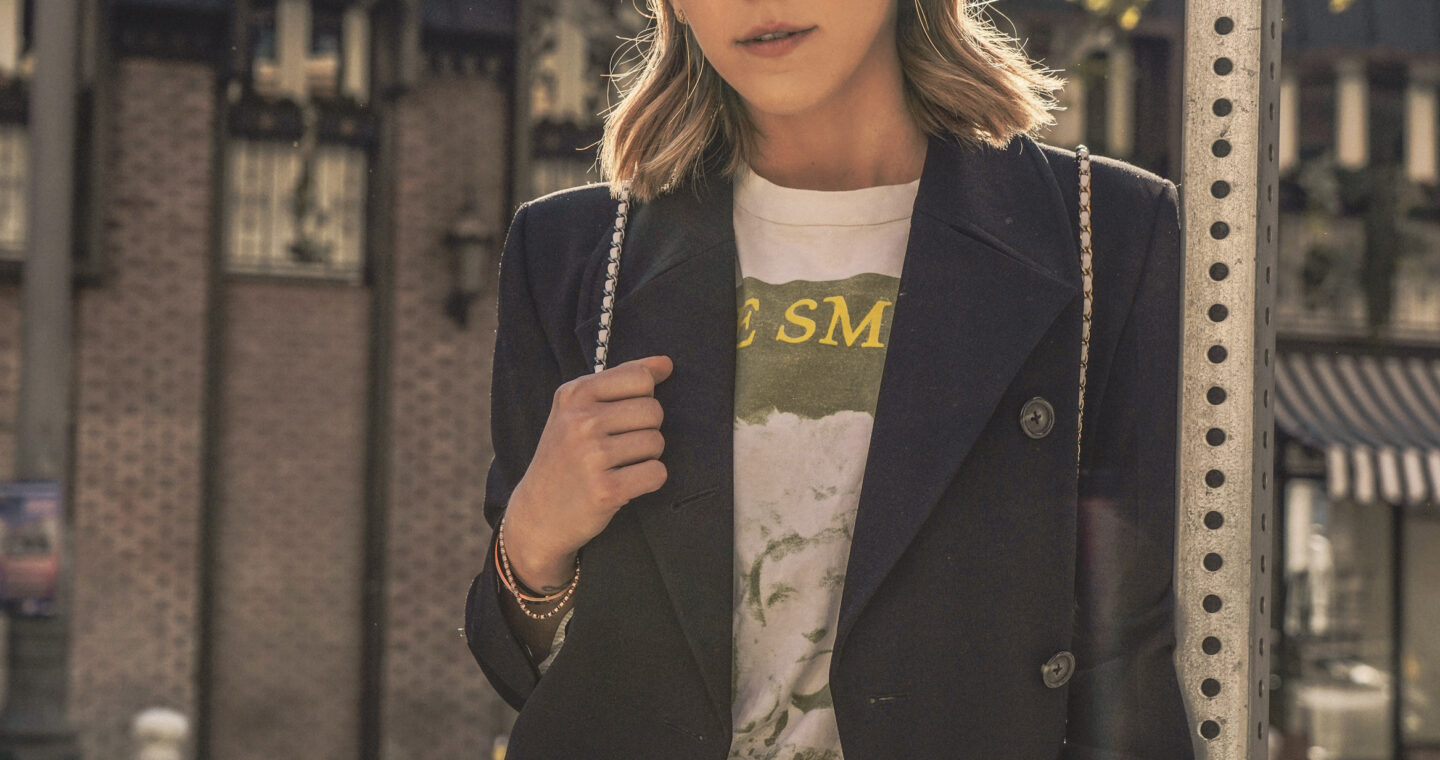 It might seem counterintuitive to be putting on extra layers during the summer, but if there is one staple that I just cannot live without, it's a blazer. It might be hard to imagine, but the classic shape a blazer brings to any outfit can even stand up to the summer heat. Blazers are always practical and instantly bring together any look. Just think of how many times you've left the house in jeans and a t-shirt but tossed on a blazer and, just like that, your silhouette is upgraded. The idea with summer blazers is to keep it lightweight and breezy. For style inspiration, look no further, these are my five favorite ways to style this wardrobe staple for summer.
The easiest look in my opinion to throw a blazer over is a midi dress. It's already a look on its own and if you're transitioning into a summer evening when temperatures drop, a blazer will be a perfect addition for a day-to-night look.

For those days where you'd just rather stay in biker shorts and a boxy tee, throw on a cotton blazer. It will add structure to the look, pulling it together and making it feel like an intentionally styled one versus an on your way to the gym vibe–think street style chic here.

Style #3: Seersucker Blazer + White Denim
Seersucker and white denim are the epitome of summer for me. Nothing screams beach house more than a breezy blue and white color mood. Seersucker doesn't need to be ironed, so it's great for traveling and it's ideal for warmer temps.

If you follow me on Instagram, I recently posted a look similar to this here. I love denim–yes, even in summer–and paired with a fluttery crop + a blazer, it's an effortless, put-together look.

I love a good suit set moment and short sets are trending this summer. Song of Style just launched a super cute lavender one on Revolve and this is my inspiration for styling a blazer here.

Be sure to let me know how you love to style blazers in the summer in the comments below!

Facebook,
Twitter,
Pinterest