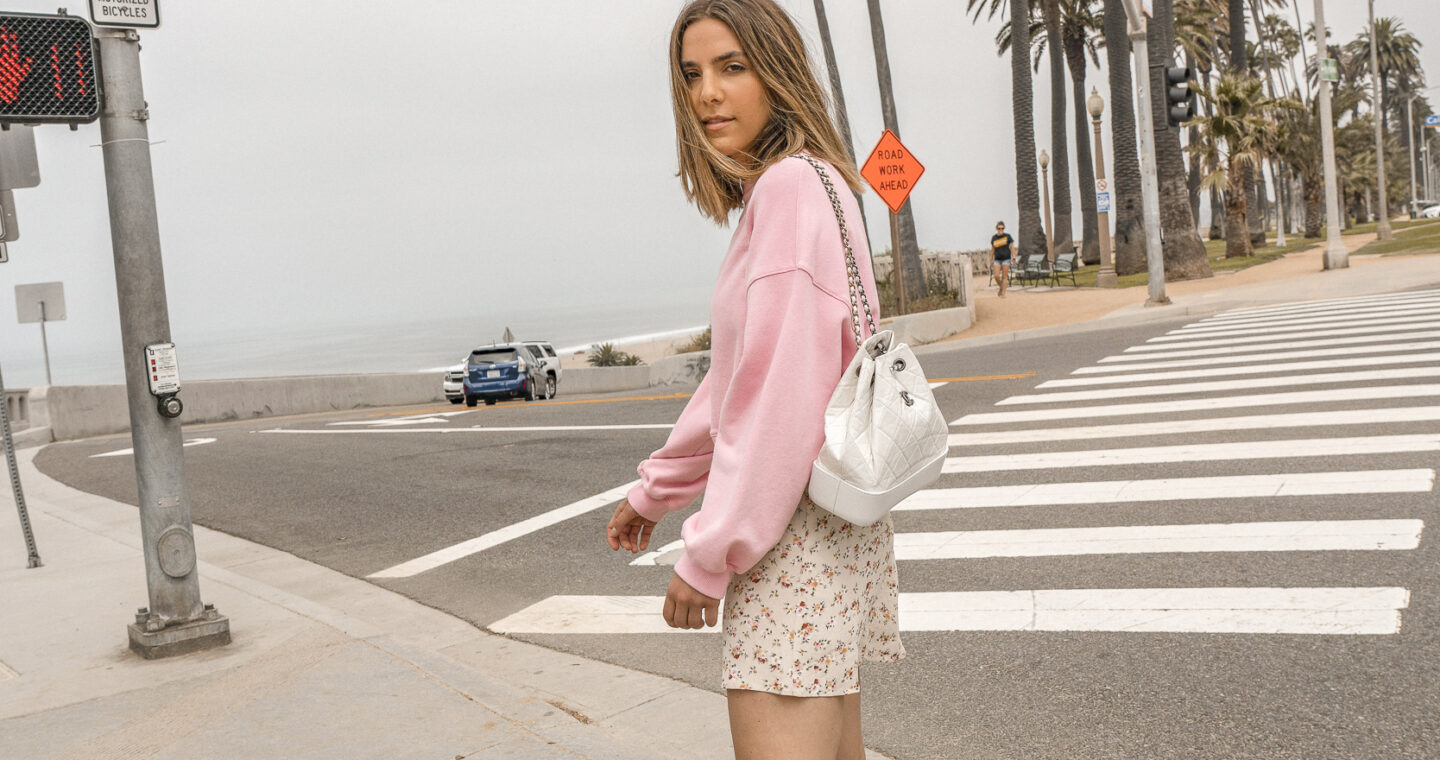 We all have those off days where we literally leave the house in what we wore to bed because piecing together an outfit feels like a feat too bold to accomplish. I know I've been there and I'm proud that athleisure is now a style category of its own!
For those days that I'd rather be lounging in a baggy t-shirt and sweatpants, I remind myself that styling an outfit for the day doesn't have to be complicated. And that's where these 5 casual outfits that definitely aren't boring come in. Whether it's throwing on a bold accessory or putting together your go-to look, getting ready has never been easier! Below are my casual outfits ideas that do not skimp on style and are super easy to throw on.
Racer Tank & Jeans + Bold Shoe
A basic outfit that you can spice up with a bold or patterned heel and chunky gold jewelry. A simple look, but the accessories really make it pop.

T-Shirt & Skirt + Sneakers
Consider swapping your denim shorts for a skirt this summer. They're still a comfortable alternative and you can pair it with your favorite sneakers for a laid back vibe.

Tank Top & Trousers + Sneakers
I'm a fan of ditching denim every now and then for a cool trousers look. By adding sneakers and a cute handbag, it feels sporty chic.

Blazer & Denim
Blazers are still a go-to even in summer! Pair with your favorite denim and swap out your button down for a crop top to make this a more summer-ready look.

Pattern Dress & Loafers
Dresses are by far the easiest to lean on for days when you just can't be bothered. Put on your favorite patterned dress, grab a rattan bag and slide into loafers and you'll be sure to get a compliment or two!

Those are my favorite casual go-to outfit recipes that I hope you feel inspired to recreate. Let me know below in the comments if you end up styling one!
Facebook,
Twitter,
Pinterest