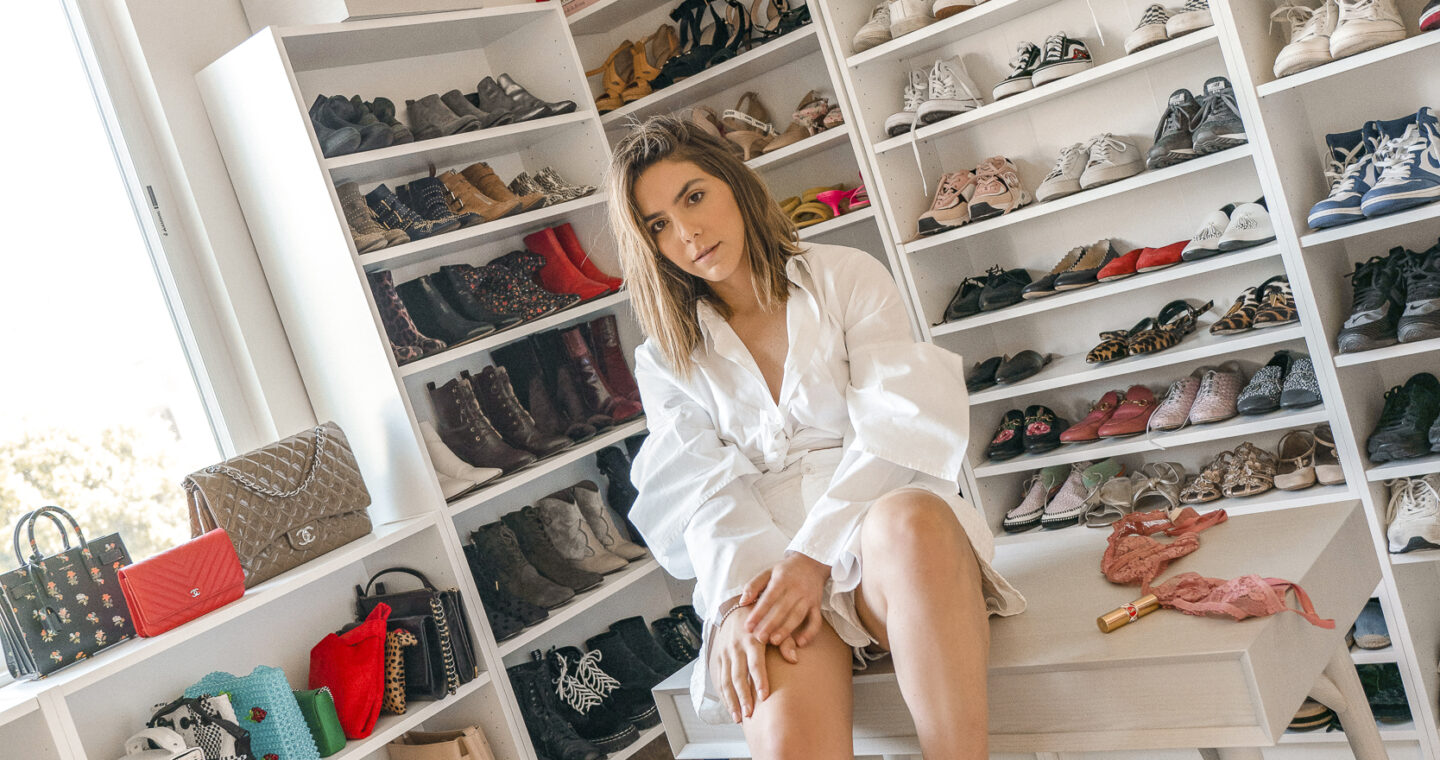 Let me interrupt your midday scroll (and mine too) with the best shopping finds I'm currently coveting. Who else loves scouring Instagram, scrolling to find outfits and saving them to their saved folder for inspo? This is actually a little styling tip that I love to rely on. I always land on the most stylish moments from across the globe, interesting tricks and cool new brands. And what usually follows is a mile-long wishlist. So I thought I'd share the 10 fashion finds on my list that I dropped in my cart immediately. Buyer's remorse begone!

Bottega Veneta Acro 33 Intrecciato Bag
Bottega Veneta is the IT brand of this summer. If you're missing Phoebe Philo's old Celine, this brand will fill that void. They just dropped their fall accessories and they are so good. I'm eyeing this bag for a *splurge-worthy* moment.

Summer might be coming to a close, but I'm loving styling one pieces (like I did here). This one by LPA caught my eye because of its take on knitwear!

Nanushka Poppy Faux Leather Shirt
I have my *eyes* on leather to be trending in a major way for Fall (LINK). So I'm already investing. Nanushka is currently killing it with vegan leather looks but with a 70s twist.

Silky, dramatic with just the right details. This blouse is everything. I'm sure it's on everyone's dream wishlist.

For a LBD this is unique. The detailing looks flattering, yet form-fitting. I'd love to style this piece with strappy heels–also it comes in a blouse as well!

By Far Courtney Croc-Effect Leather Mules
Square-toe heels are a trend that is quickly picking up as summer transitions into fall, it may be time for me to invest in a pair.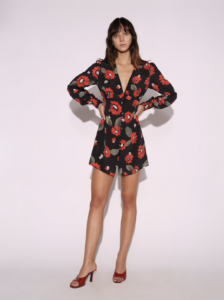 Realisation Par The Leekley Dress
Dark floral was sent down the runway at the Prada and Paco Rabanne shows this Spring for Fall. I have a few saved to maybe transition into my wardrobe as a pre-Fall staple.

Another bag! This shape is just so unique, I don't think I've seen anything like it before!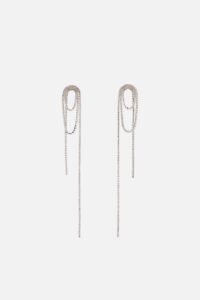 Long sparkly earrings are the new gold chunky hoops.

Let's end this on a high note, have you ever seen a more beautiful dress? The shell details make me instantly want to go on one last vacation just so I have somewhere to wear this–I'm thinking Tuscany or the French countryside.
That wraps up what's currently in my shopping cart! I want to know what you have your eye on. Let me know in the comments.
Facebook,
Twitter,
Pinterest