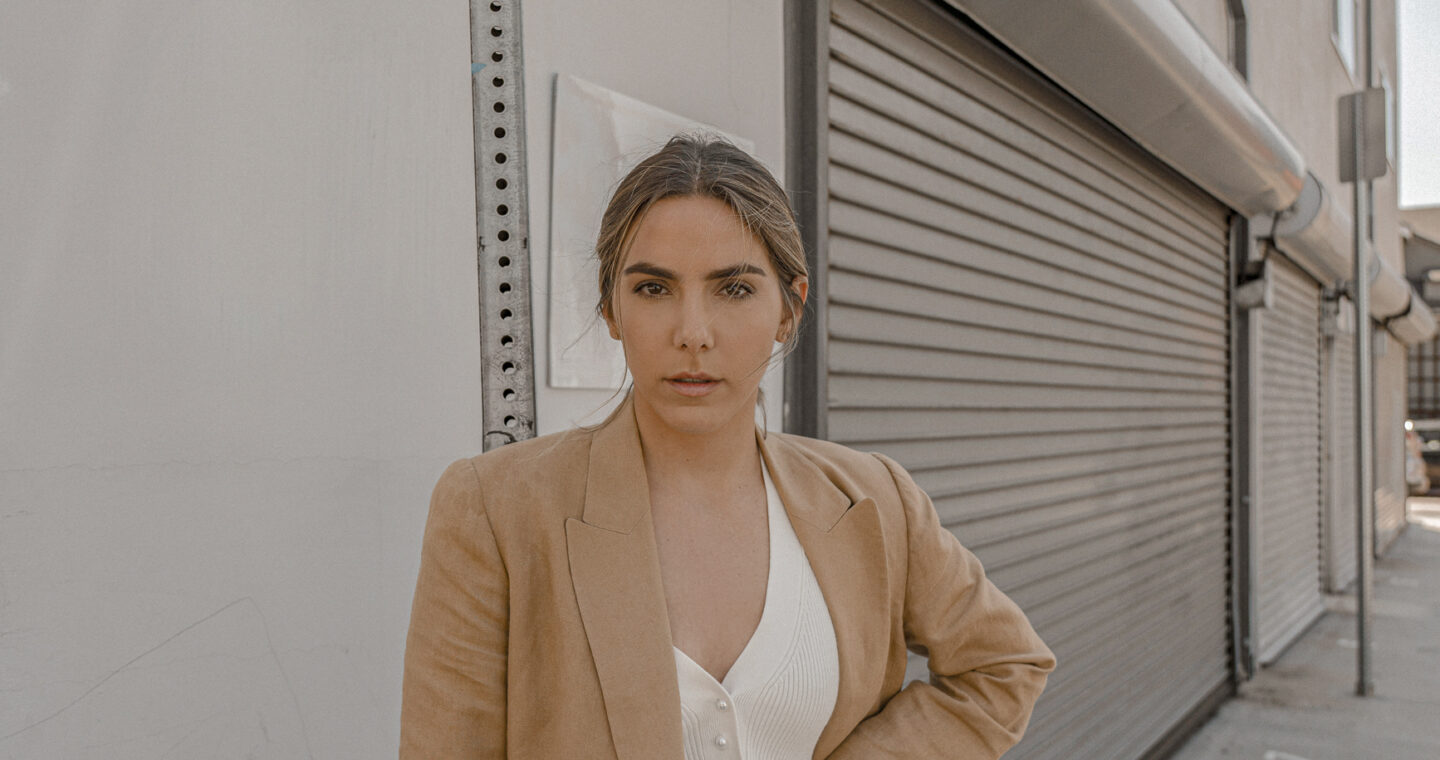 If you know me, you probably know that minimalism isn't exactly my thing. But, a girl can appreciate the value of a couple staple items that are not only chic and necessary, but also have an amazing cost per wear quotient. So, even though you won't technically see me reducing my closet to a finite number of pieces, the idea of a capsule wardrobe is one that intrigues me greatly. In theory, if needed, your entire wardrobe could subsist off of a combination of the following pieces, with perhaps a statement piece here or there. But this story isn't just about economics, it's also about fashion. To me, these are must-have pieces for any closet, no matter if your M.O. is minimalism or maximalism.
Read on to discover five basics I'm obsessed with, and often recommend to any friend or reader looking to spruce up their style elevate without an overhaul. Plus, shop the best on the internet in each category below!
1. A Crisp, White Button-Down Shirt
One of my absolute favorite ways to elevate a pair of jeans and some mules is to pair the look with a stylish, structured white button-down. This look gives me major Jennifer Fisher vibes, and I'm here for it. Layer (read: pile on) some gold jewelry to finish off the look.

2. The Perfect Black Blazer
Blazers aren't just for boardrooms anymore. In fact, when paired with light denim, a white t-shirt, and white sneakers, the look is decidedly more cocktails than corporate.

3. Classic Black Pumps
Black pumps are one of those pairs of shoes you always need, but seemingly never have. Or, if you do, their 37 years old and the heels have been torn to shreds. They come in clutch for any unforeseen functions, and even pair well with a boyfriend jean for a more casual yet uptown look.

4. A Chic Leather Jacket
Less Hells Angels, more Charlie's. I'm obsessed with creating looks around a leather jacket, especially when adding one to unexpected items. My favorite combo as of late: a flirty floral dress, tennis shoes, and a tailored leather jacket. It's also the perfect alternative to the jean jacket if you find yourself sick of it (whether for its popularity or its innate sense of monotony).

5. Safe for Work Denim
We all know that jeans are now socially acceptable in the office place, but are yours truly up to snuff? If they're ripped, over-distressed, or ill-fitting, the answer is: probably not. A good pair or denim won't only last you for (literally) ever, it's also an easy way to finish up a look if you're dreading wearing traditional "work pants" for the fourth time in a row this week.

Facebook,
Twitter,
Pinterest