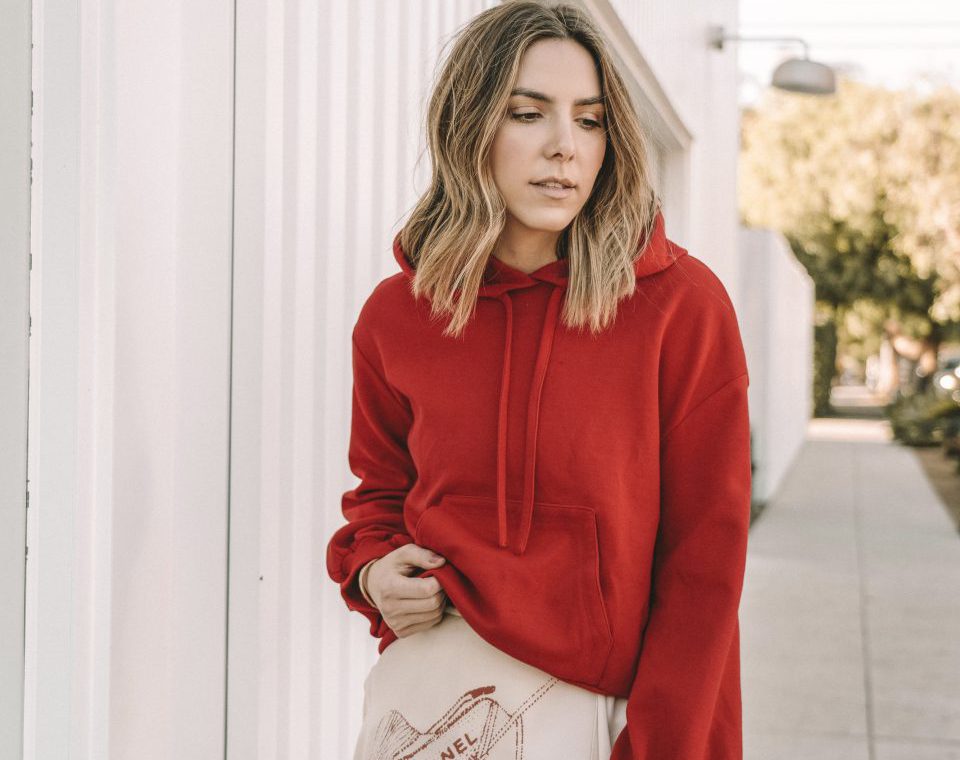 An Oversized Hoodie As A Fashion Statement?
The simple answer is yes but only if it worn correctly. To me an oversized hoodie is the ultimate cool girl look. It is effortless and fashion. Even celebrities biggest street style stars are into this. Think Shay Mitchell, Chiara Ferragni, Kendall Jenner – all of the biggest names in street style fashion are wearing it. If you look at each outfit, they are all different but similar at the same time and all of them look so effortlessly cool and put together. So, how do you style an oversized hoodie and look like you're wearing a real outfit instead of looking like you're ready for bed? Keep reading for some style tips and outfit ideas.
How To Wear An Oversized Hoodie
Right now hoodies are having a major moment. I never think they full went away and never will but sometimes they're a classic item that stays in your closet for comfort and other times they are a trendy statement piece in your wardrobe. Right now, it is one of those moments where they are a trendy statement. The great thing about this is that there are so many good outfit combinations for this type of a look.
Outfit Idea #1: As A Dress
As you probably noticed above, Chiara Ferragni and Shay Mitchell both wore their hoodies as a dress with thigh high boots. To add some interest to the outfit, both of their sweatshirts had printed graphics on them which I think was key to make the outfit complete. I love this type of an outfit for a night out with friends. It is so cool yet not overdone. Topshop has a really good grey one that I'm loving right now!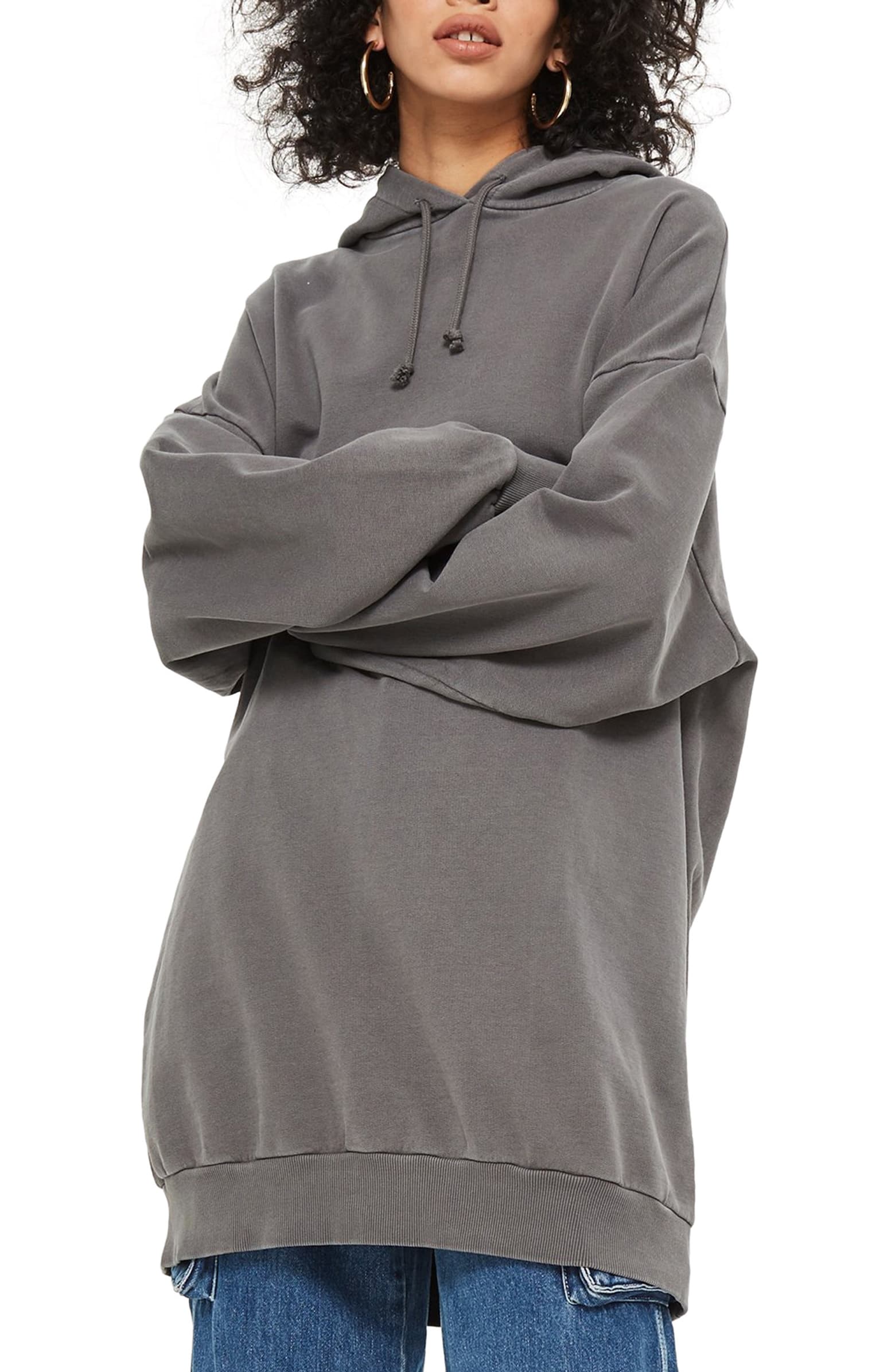 Topshop•Longline Hoodie
Outfit Idea #2: With A Skirt
This outfit looks best a hoodie that is oversized but not as big as it would be if it was worn as a dress. I recently wore this WhoWhatWear one with my skirt and loved it!
Outfit Idea #3: Wear With Leggings
This is a great "off duty" style. Not only is it flattering – I don't love the look of leggings with a short top – but it is also so fashionable and comfortable. Spanx has really good leggings (their seamless leggings + faux leather leggings), and I'm sure you could imagine, very flattering ones. I would wear this outfit with either of the sweatshirts I mentioned above and a pair of Dr Marten's. This also would look really cute with a pair of high top Converse if you're looking for something a little less edgy.
There are so many good outfit ideas and combinations you can do with this trend. What do you think? Are you into it or not for you? Let me know!
Facebook,
Twitter,
Pinterest