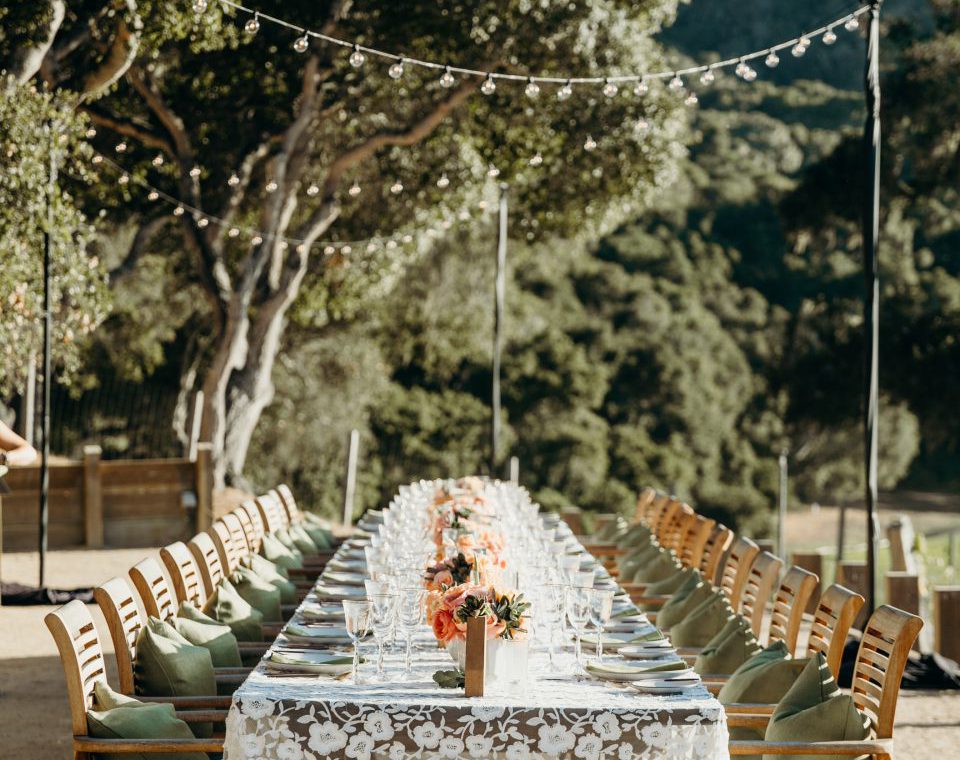 If you're new to this wedding recap series, then check out this post here and my Out Of Towner's night post, but today is all about my rehearsal dinner.
My Rehearsal Dinner
While many times, and for most, a rehearsal dinner is at a nice restaurant and can be perfectly simple…the place we chose to get married did not call for that. Well, it probably could have, but this space was too beautiful to pass up. The first time I saw the property of where we were getting married, I saw this dirt patch overlooking a beautiful view of mountains and a vineyard, and I thought I wish could have a 30 person wedding so I could get married here. The view is EPIC.
Fast forward to planning our rehearsal dinner, and conveniently we had around 30 people attending. So I knew it had to be there. This night was the night that I probably had the most clear vision of what I wanted and I needed it to happen. Thankfully, and to my surprise, it happened and far exceeded it.
We spent the night with a romantic and beautiful table setting overlooking a vineyard with our best friends, their significant others (who happen to be our close friends too), our siblings and our parents. We ended the night by a fire with s'mores, an open bar and night golfing. It was laid back, relaxed and such a nice way to start the wedding weekend.
What I Wore
For this night, I wanted to wear something comfortable, functional and chic. I actually wore items that I've collected for years and put them all together in different ways. The outfit came together so nicely and most importantly, it felt like me. That is my suggestion for picking your preliminary wedding outfits. Pick something that feels you. Don't listen to other people.
Facebook,
Twitter,
Pinterest