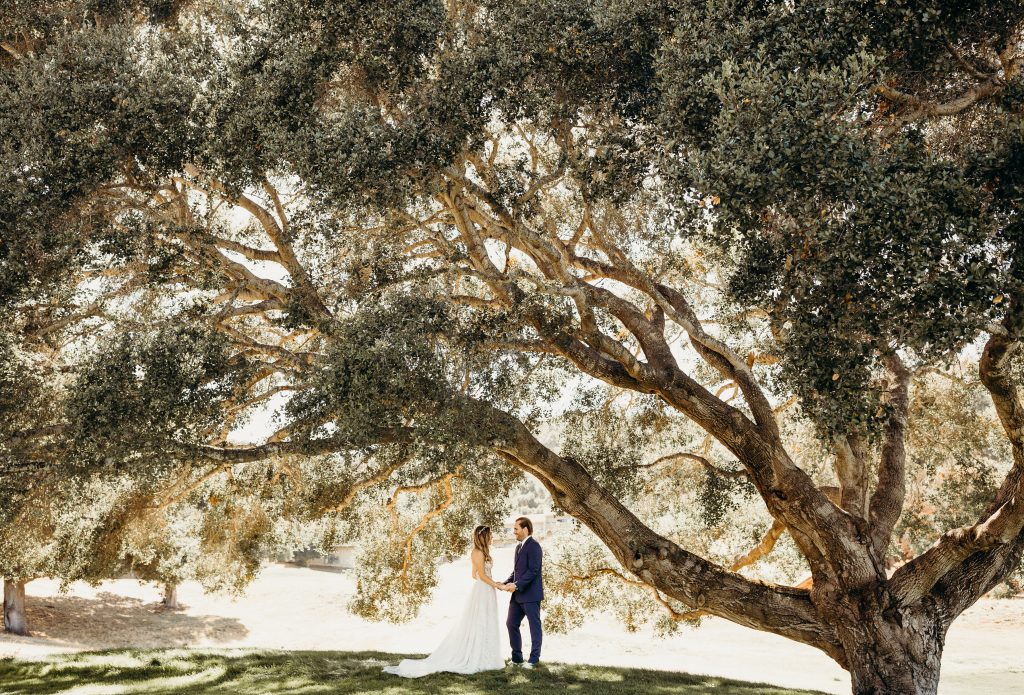 Most of you probably already know that Matt and I got married a few weeks ago! And I know this sounds totally cliché, but our wedding day was one of the best days of my life. Being surrounded by so many people we love was incredibly special, and our venue, Carmel Valley Ranch, was absolutely breathtaking (I highly suggest you check it out if you haven't already). The food was delicious, and after dinner, our friends and family danced all night long to both a band and a DJ. Fun fact: Matt and I took a few dance lessons before the wedding, but as soon as I got on the dance floor, I said "I am not doing this!" and froze. That made for a few laughs between us and our guests, ha.
My sister and I are super close, and leading up to my wedding day, she kept reiterating how important it is to take the day in, breathe, and enjoy it, rather than stressing about the small stuff. I really took that to heart, and it was great because I felt so calm the whole day. It was crazy – the only time I really got nervous was before Matt and I had our first look. Maybe it was because it felt so real…I couldn't believe I was getting married! But after that, I felt so happy I couldn't stop smiling. And this was definitely reflected in all of the photos I have seen from our wedding day thus far.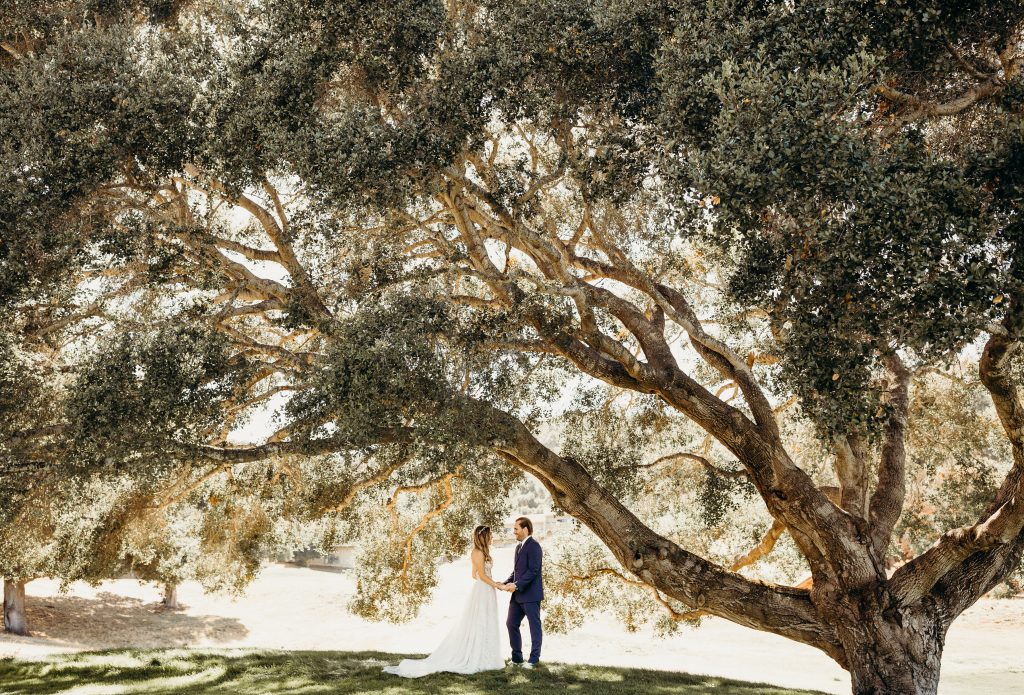 Design
For our wedding décor, we worked with the BEST planner, Kristin Banta events, who literally perfected my vision and made it come to life. Every single detail was simple and understated, yet modern and chic (if that makes sense!). The pictures don't even do it justice in my opinion. She also incorporated some bohemian accents, which worked so well against the ranch's lush surroundings. It totally felt like us. My dress was by Liz Martinez, a designer I stumbled upon on Pinterest, and it was perfect: dreamy and delicate, feminine but chic, and of course, comfortable. Matt wore a simple, tailored suit by Prada which, to me, was the epitome of timeless.
Our Ceremony
Our ceremony was by far my favorite part of the wedding. The scene was incredible, and the décor was flawless. Being surrounded by our friends and family made it extra-special, and our best friend married us, which was a major highlight because it felt so personal. Matt's vows were sentimental, hilarious, and emotional – I truly will remember them forever. After the ceremony, everyone made their way to the reception, where we had fun little extras like a cigar and whiskey bar and a photo booth (which our guests loved).
All in all, my wedding day couldn't have been better. I cannot wait to share photos with all of you when we get them back from our photographer…she sent us a sneak peek and I fell in love. It's so funny how many little design details I noticed after-the-fact.
Out Of Office: Honeymoon
In the meantime, you may have noticed that we are currently OOO and on our honeymoon, which has been a dream thus far (we're still here!). We're safari-ing through Africa, and let me tell you: it's surpassed my expectations. On our itinerary: Cape Town, where we're staying at the Belmond Hotel Nelson and Singita Lebombo, and London, where we're staying at The Four Seasons Park Lane. So far, the food, hospitality, hotels, and of course, the animals (unreal!!) have been beyond perfection. I hope you're all following my Instagram @erinsackman to see how it's all going down.
Facebook,
Twitter,
Pinterest