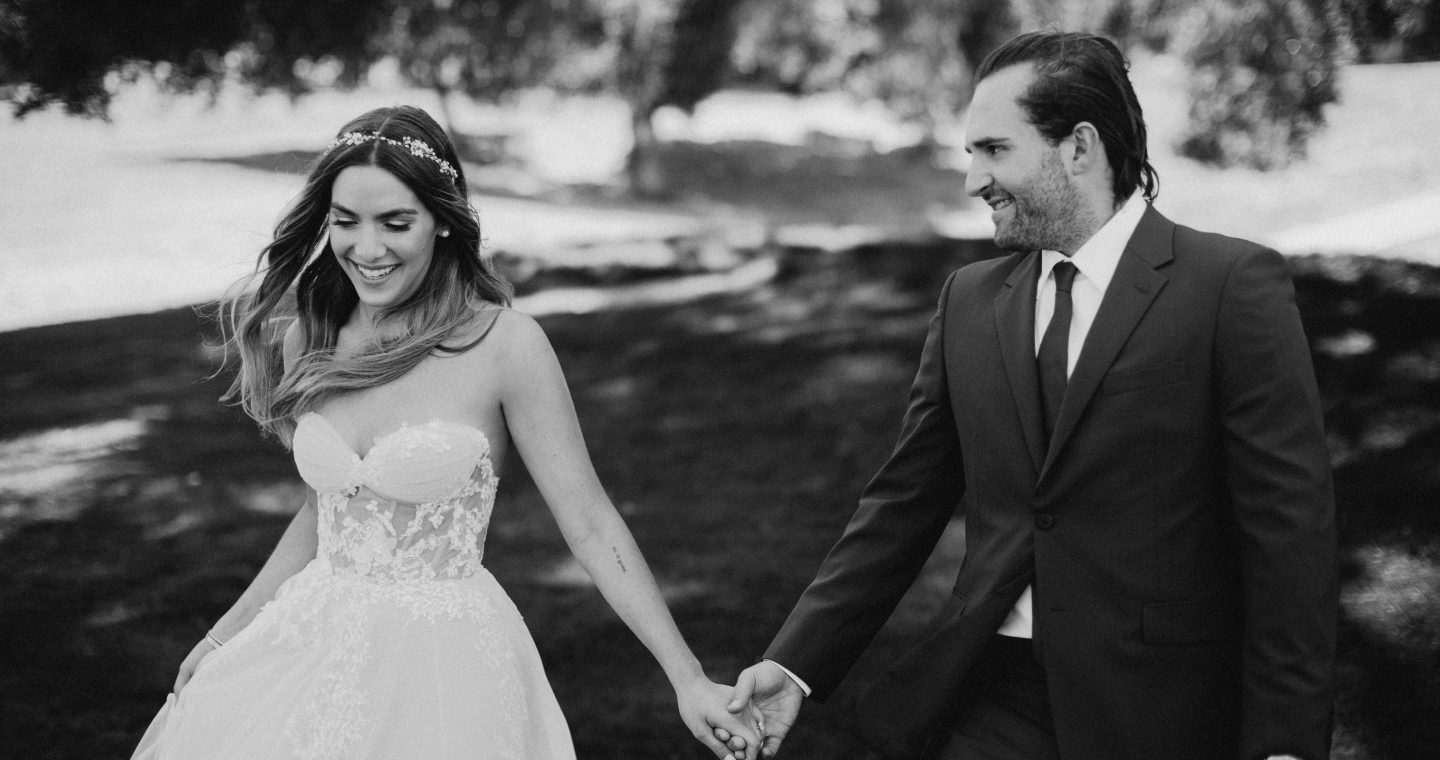 OMG! Wedding Is In 8 Months!
I just realized this morning that my wedding is eight weeks away. So crazy! With my wedding coming up so quickly, I've realized that I need to get some things in order. While I still have SO much to do related to actual wedding planning, and to go try on my dress for the first time since I bought it (hopefully it fits), I need to start focusing on what I can do right now.
Pre Wedding Beauty Checklist
As you know, beauty is a huge part of my life and what I care about so I have created a pre wedding beauty checklist. This may seem excessive to some, but if you're neurotic about your skin like me then this list is JUST right. Keep reading for ideas on what to do.
Pre Wedding Beauty Checklist #1: Skincare Regiment
While skincare is always super important to me, it is even more so now. The good part is that I have been super diligent about following a skincare routine every morning and every night. I make sure to put SPF on anywhere my skin is showing daily to ensure an even skin tone and I also stay out of the sun. The hard part is I recently went on a trip to Miami where it was super humid, and then back to LA where the weather is hotter than ever and a bit dry, in my opinion, and my skin quite literally doesn't know what to do. My skin is dry and peel-y, while also breaking out with what seems like little bumps of oil. I am still finding the balance of how to handle this situation but, believe me, I will figure this out ASAP.
Pre Wedding Beauty Checklist #2: Best Pre Wedding Facials
I always am a huge fan of facials. I have been forever but I do think that facials are especially important right now. My favorite places to get a facial in Los Angeles are Face Haus and Shani Darden. I have also heard great things about Kate Somerville but I haven't had the chance to go yet. Do you have any other Los Angeles based facials recommendations??? I desperately need someone before the big day!
Pre Wedding Beauty Checklist #3: Hair Appointments
Obviously there has to be a hair appointment included in this. Who wants to walk down the aisle with dead ends or, if you color your hair, grown out roots? Not to make your wedding seem so superficial, but you want to look your very best on this special day. I recommend going to your hair salon a minimum of 4 weeks leading up to the wedding date if you need your hair trimmed…just in case you don't like it…and about 2 weeks before your date if you need your hair colored to make sure it doesn't grow out too much. If only men understood how much women go through for events like these!
Pre Wedding Beauty Checklist #4: Nails
"Nails done, hair done, everything did". This lyric has never spoken so true to me lol. I literally need it all done. A manicure and pedicure is a must have for me always, but especially during this time! I recommend going as close to your actual wedding date possible. For me, since mine is out of town I have to go 4 or 5 days before so although I usually do regular polish, I may do a gel manicure for my wedding. I definitely think sticking to natural colors, whether you do a regular manicure or gels, is best. It is so timeless and clean and doesn't distract from anything else on your special day. I don't want to do nail art for my wedding, but I did a post a while ago on some nail trends I loved if you want some nail inspiration.
Pre Wedding Beauty Checklist #5: Eyebrows
No pressure, but eyebrows are only one of the most important things on your face. They shape your entire face and are something you notice when you look at someone. I naturally have really thick eyebrows and while that may sound like bragging, it is actually really hard to maintain. One over waxed or over tweezed eyebrow can ruin my entire brow and then I have to wait for it to grow back which always takes a while. Speaking of, why is that when you want your eyebrows to grow they take forever but then when you want them to last a while they grow so quickly you can't keep up? Does this happen to anyone else?! Let me know! Anyway, because of the chance of an extra hair being taken away or a reaction your could have to waxing, I suggest getting your eyebrows done a full week before your wedding date.
Pre Wedding Beauty Checklist #6: Waxing
If you are going to wax anything else on your body (aka bikini or legs and underarms) because a girl has to be ready for her big day and honeymoon…I recommend doing that a few days prior to your wedding so that it can last as long as possible but also it gives your skin some time to calm down after it is being ripped and pulled at. Sounds fun, right?! I promise it's more painless than it sounds if you're new to this!
Pre Wedding Beauty Checklist #7: Eyelashes
I personally don't have or plan to use eyelash extensions ever but from what I hear you want to fill or get your set of lashes done as close to the wedding date as possible so that you don't have any eyelashes missing.
Pre Wedding Beauty Checklist #8: Body Scrub
Last year I went to a salon in Beverly Hills and got a body scrub. I left with all of my dead skin cells scrubbed off and my skin was as smooth as a baby. I recommend going a few days prior to your wedding date for this as well.
Facebook,
Twitter,
Pinterest