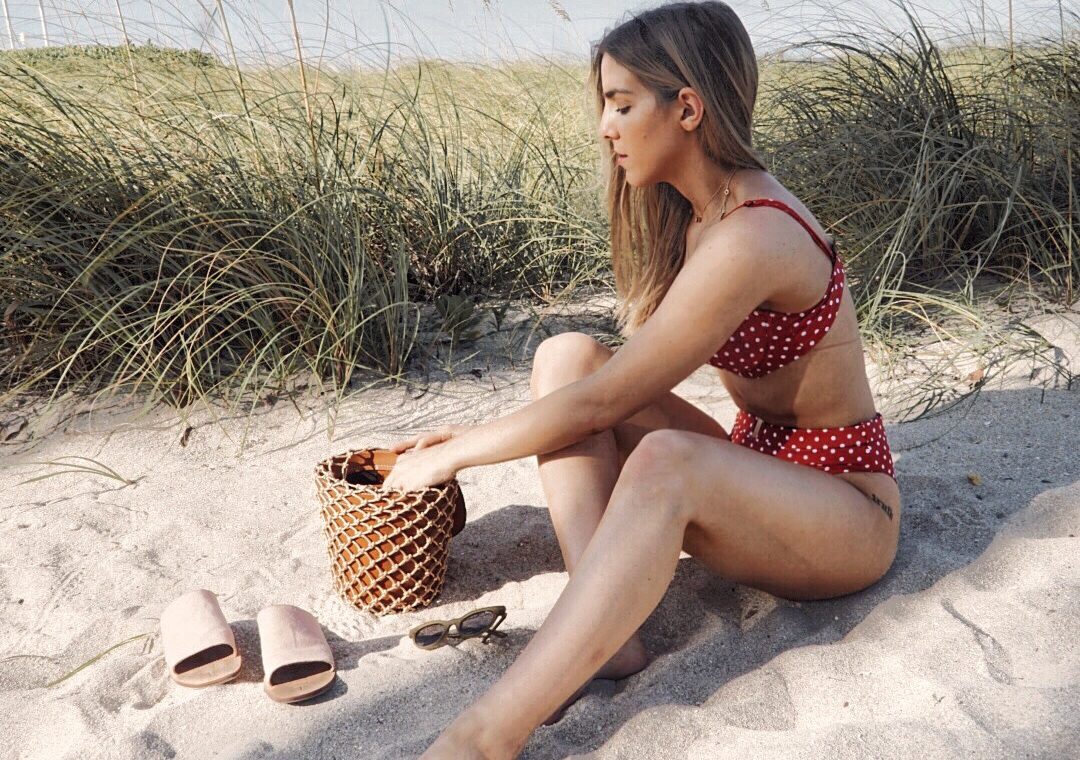 Days At The Beach
Being from Los Angeles, beach days are my absolute favorite. I grew up literally minutes from Malibu beach and I would go spend most weekends there during the year and almost every day during the summertime. Since I went so often, and I always loved styling looks (pre my actual styling career days), I loved getting creative and putting together unique beach days outfits.
Beach Day Outfit Ideas
Beach day attire may seem boring, and although it generally is simple, it can be really fun and quite unique. Over the years, my style has evolved and changed slightly but for the most part I have always had the same ideas and it's pretty consistent. I thought it would be fun to share some of my beach day styling tips with you to hopefully inspire you for your next day out in the sun.
Beach Day Outfit Idea #1: Denim Shorts
Denim shorts are must have for every single person at the beach. Longer shorts, short shorts, whatever you choice may be, denim shorts are must. They're an easy throw on item that don't wrinkle, are easy to clean and doesn't matter if sand get on them. Beyond how practical they are, they are just cute. You can wear them alone with your bathing suit top or you can throw an actually shirt on top. Either way, it is a simple choice that will forever make a statement. 
Beach Day Outfit Idea #2: Maxi Dresses
If I could live in a maxi dress I would and I will tell you why (if you were wondering). To me, maxi dresses are not only the bohemian, whimsical dream, but they are also so easy. They look good on literally everyone and they are so compact. They are one of my favorite items to pack when I am on a trip because they take up no space in my suitcase, they can take me from day to night, I look so chic and if I'm for some reason bloated (ugh, dreaded periods), they will mask that too. Overall, maxi dresses (or skirts) are just a win win situation.
Beach Day Outfit Idea #3: Bathing Suits
Sometimes the best "outfits" are the most simple ones. Forget the literal clothing items, and invest a great fashion forward bathing suit. There are so many great, unique ones that make such a bold statement and look like a complete outfit in itself. Anything more than the suit and it would be too much.
How To Set Up Beach Style
There are so many great easy ways to set up beach style, especially when you're wearing nothing else but a bathing suit. The easiest way to do that for me is with accessories…not to mention it can really elevate a photo. A few of my favorite ways to do that are with both statement and dainty jewelry, unique sunglasses (round and retro sunnies can be a great bold statement), and body chains. Past your typical idea of an accessory, you can also accessorize your beach style with items like a cute towel (there are some really unique round ones or towels with phrases on them), pretty beach umbrellas, and even a beach cooler or insulated travel cup. If you haven't gotten my point yet, it is very easy to accessorize for a day like this and there are endless ways if you get creative and get into it!
Facebook,
Twitter,
Pinterest