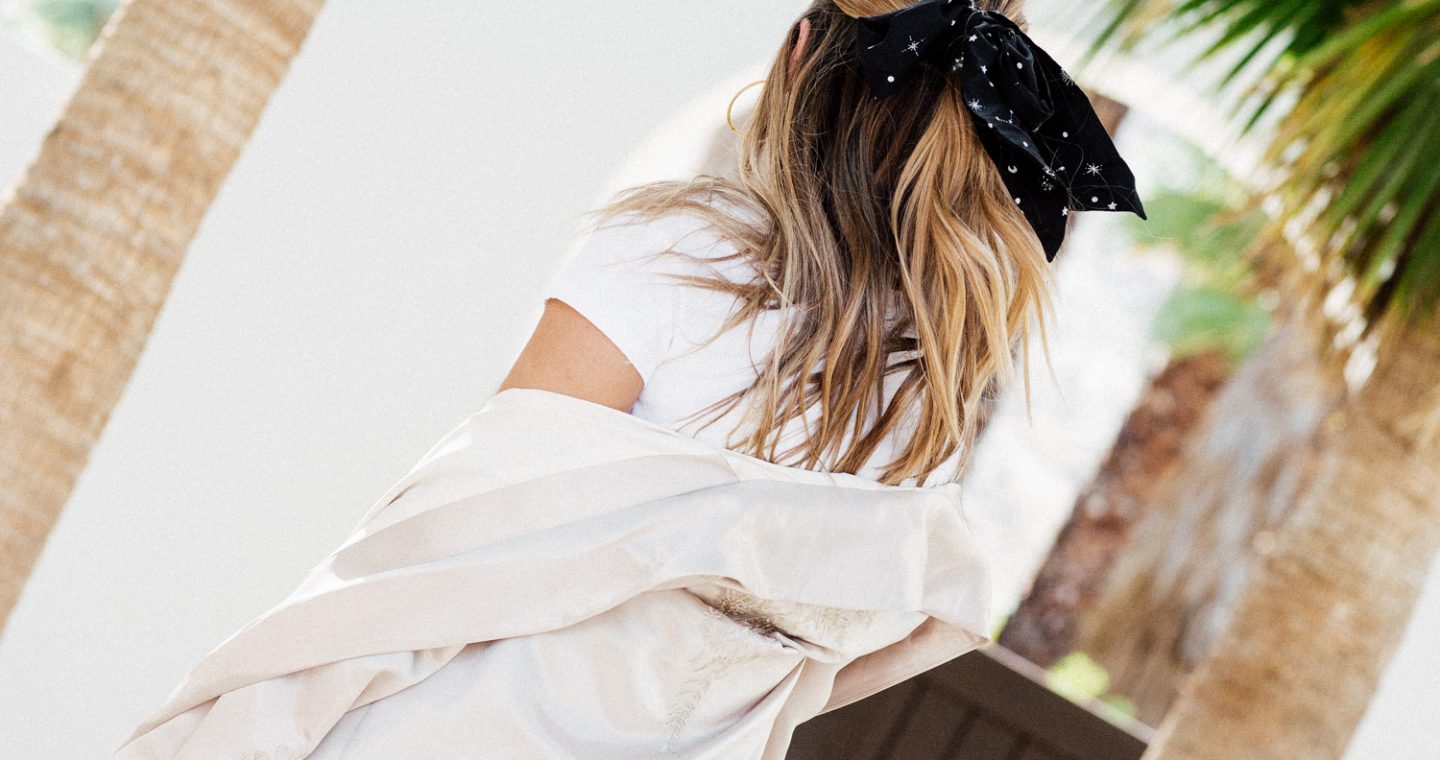 Wearing a cardigan in Summer is a great way to be both practical and fashionable. They are a great transitional piece for overcast Summer days, an indoor party and especially for Summer nights. Long Summer days are some of my absolute favorites and this is such an easy accessory to put together with any look.
What To Wear With A Long Cardigan
The best part about long cardigan's, is the options are endless. I think they can do one of two things — keep the outfit simple by wearing something like a solid short sleeves or a tank top with denim shorts or a skirt and let the cardigan be the focus item, or you can wear a more stylized outfit like high waisted skinny jeans and a crop top and just use the cardigan as an added accessory but doesn't take away from the rest of your look. Both ways are super cute and great for different occasions, or depending on your mood!
List Of Favorite Items To Wear With A Cardigan
White Dress
Denim Shorts
White Tank Top
Slip Dress (with cardigan worn over, belted or unbelted)
Skinny Jeans
Heels
Open Toe Sandals
Shorts (a little dressier and more stylized than denim shorts)
Basic T Shirts
All of these are items that you can pair together or wear separately with different items and you can put together so many creative outfit options.
My Favorite Long Cardigans For Summer
Lately I've seen a bunch of long cardigan's that I am loving and I can think of so many ways that I will wear them in the Summer and then they'll be great to have for this coming Fall. I put together five of my favorite cardigans for the Summer that I personally think you'll love to and are worth purchasing.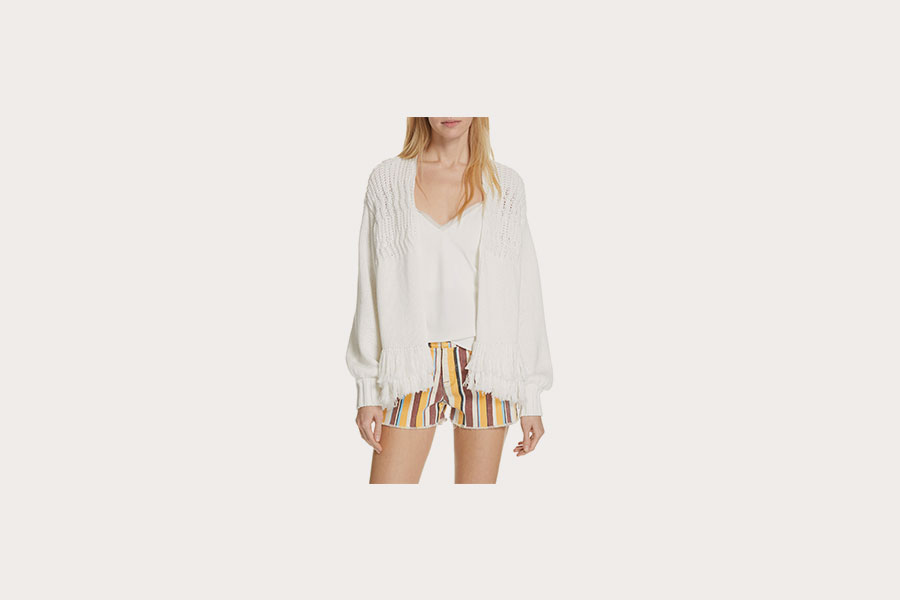 Long Cardigan #1•Frame
I'm obsessed with this cardigan by Frame. I love the shape of this cardigan, the fringe detail and this is a piece that I will have in my wardrobe forever. I am planning to wear this with a simple white dress.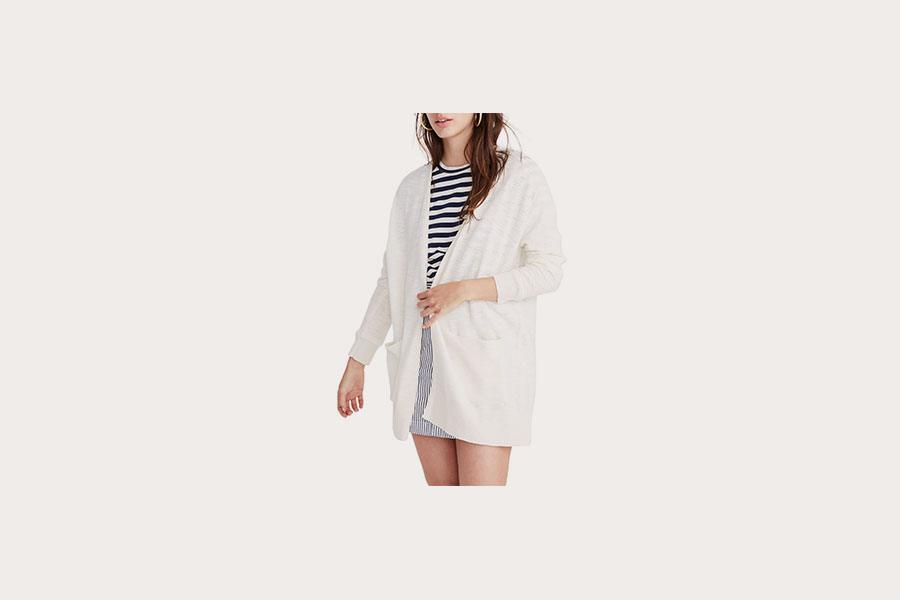 Long Cardigan #2•Madewell
I'm really obsessed with this cream Madewell sweater. It is lightweight and versatile. I could see it being a go-to item to grab when you're heading out the door.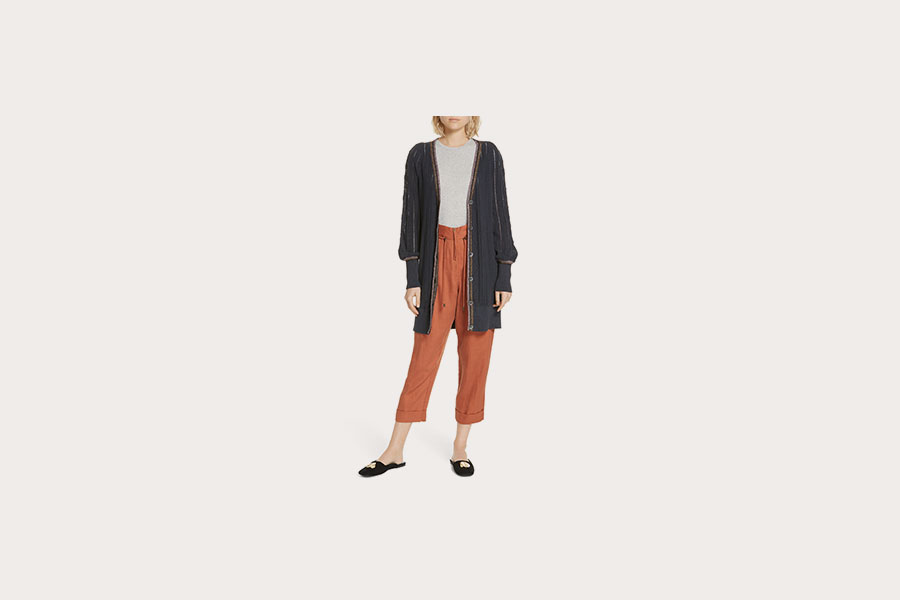 Long Cardigan #3•Apiece Apart
I'm in love with this cardigan. While it is on the pricier side ($495), this is a special piece that you will keep. I love unique weave with subtle metallic details. It is a statement piece while still being a staple item that you can wear over and over.
Which of these styled looks is the most you? I love all of them for different reasons but am curious to hear your favorite! Be sure to let me know in the comments below.
Facebook,
Twitter,
Pinterest