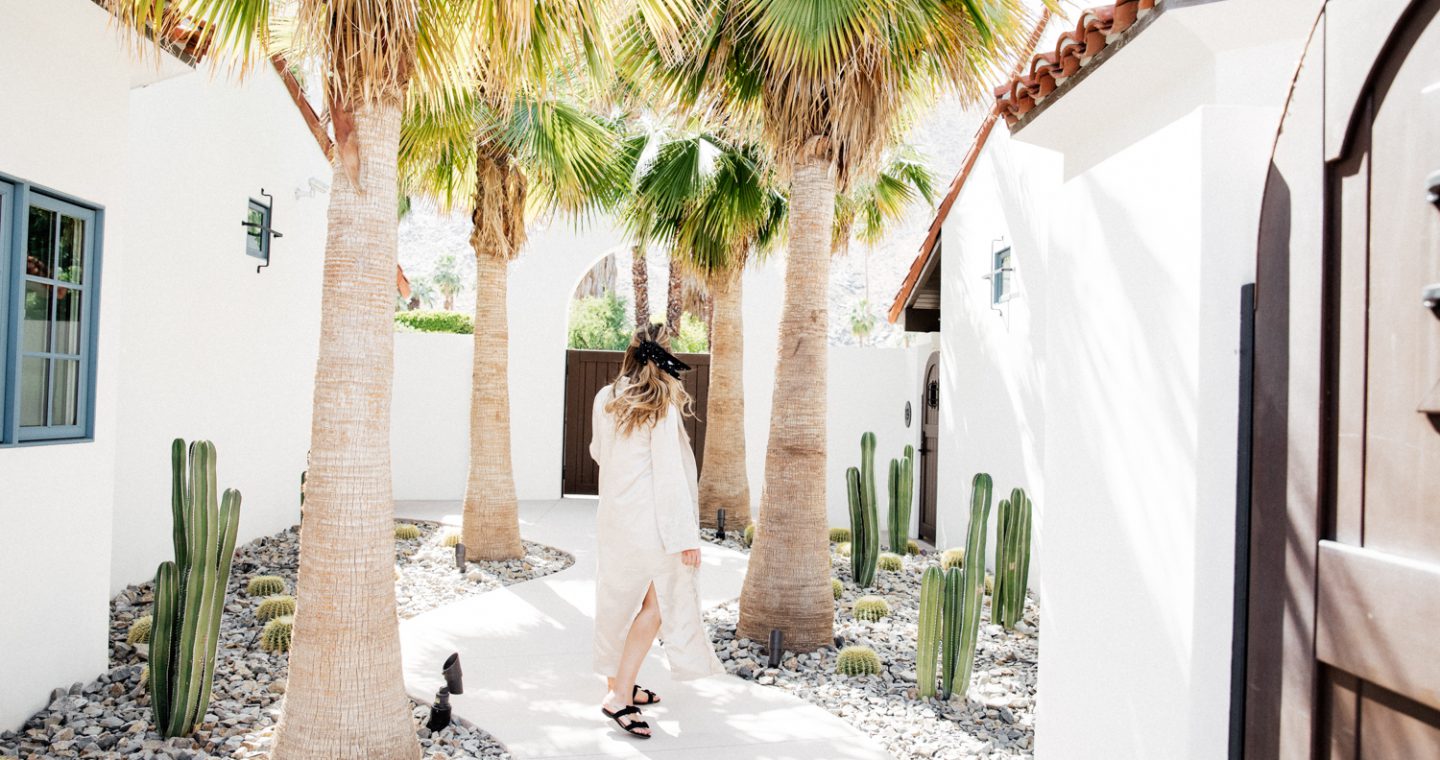 Traveling To Palm Springs
Palm Springs seems to be one of the most popular local destinations these days. I mean, I know people always escaped for a weekend to the desert, but now it is REALLY popular. Palm Springs has gotten super trendy with boutique hotels popping up everywhere and there are good places to eat now. This year seems to be my year to go to Palm Springs a lot. I went twice in one week last month and back up again this month for Coachella. 3 times within 4 weeks is impressive if you ask me. With that said, I've stayed at a few hotels and have formed opinions on them. Today I'm going to share a few of my favorite hotels that I've stayed at so far and also which ones I haven't personally been to yet but am dying to stay at.
Korakia is the place you go for a Moroccan escape. Affordably priced (compared to so many other places) this is somewhere you will want to go. It's a boutique hotel, but still has everything you would need. The hotel is split up into two buildings (on opposite sides of each other) with private pools for hanging around and enjoying the day. Each day there is a complimentary breakfast waiting for you in the courtyard, which has bikes ready for you borrow once you finish up. It is so relaxing there and picturesque.
Korakia location HERE.
La Serena Villas is a 21+ hotel which is amazing. It cuts out the crazy party scene that has started to be the scene at a lot of these Palm Springs hotels. They start to feel a little trashy and ruin their appeal — at least in my opinion. La Serena Villas is centrally located to the town and is a true oasis. Each room is so nice with the cutest outdoor patios! They have a beautiful pool, a small restaurant with amazing food and drinks, and the cutest rooftop. I highly recommend staying here!
La Serena Villas Location HERE.
Where I Still Want To Go
I've been to many more places than these two but these are the two that I definitely would recommend to someone going out of the ones I've been to. There are still a few that I am dying to go to but haven't had the opportunity to yet because it is always so busy there. The hotel at the top of list is the Parker. The Parker hotel is a really nice hotel located probably 1 mile from La Serena Villas. It is supposed to be beautiful with great service and everyone loves it. I'll keep you posted if I try it!
Have you been to Palm Springs? If so, what is your favorite hotel to stay at? I'm always looking for new places and hoping to find my go to spot!
Facebook,
Twitter,
Pinterest