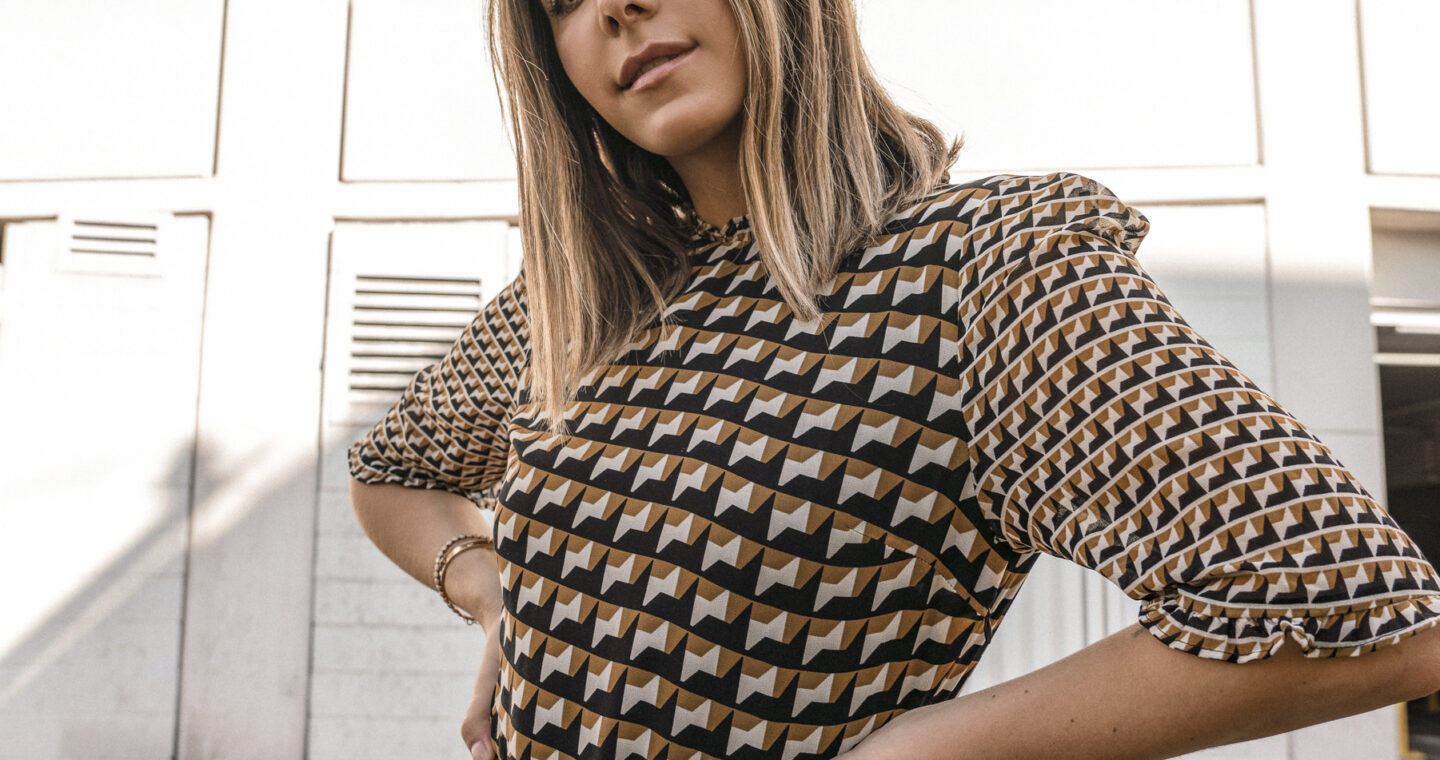 In 2019, clothes don't need to match. All-black everything will always be a true power move, but the savviest of dressers are ditching minimalist looks in favor of clashing prints. Since anything goes here, it's really difficult to get it wrong. If this trend sounds anxiety-inducing, don't break a sweat, I figured out the method to its madness. Keep scrolling for how I would style mix and match prints.
Tonal Clash
An almost balanced look with a tonal twist. I would start by dipping my toe in this trend by picking bold separates in the same color family then pairing them. Like a cozy bold blue knit with patterned denim.
Get The Look

Floral Hues
If you're feeling it and ready to take this head-on, next up I would pair a statement floral dress layered with a print long sleeve. A classic silhouette, just eschew of its minimalist virtue. I would even suggest taking it one step further and add a tight in the same tone as the long sleeve.
Get The Look

Clash Test
For our final look, I would suggest going all out. Pair a bold print, like leopard with another bold print, may I suggest plaid. And because we still want to appear sans effort, I'm thinking a dress/trench look!
Get The Look

Are you ready to step out of your comfort zone and mix & match prints?
Facebook,
Twitter,
Pinterest