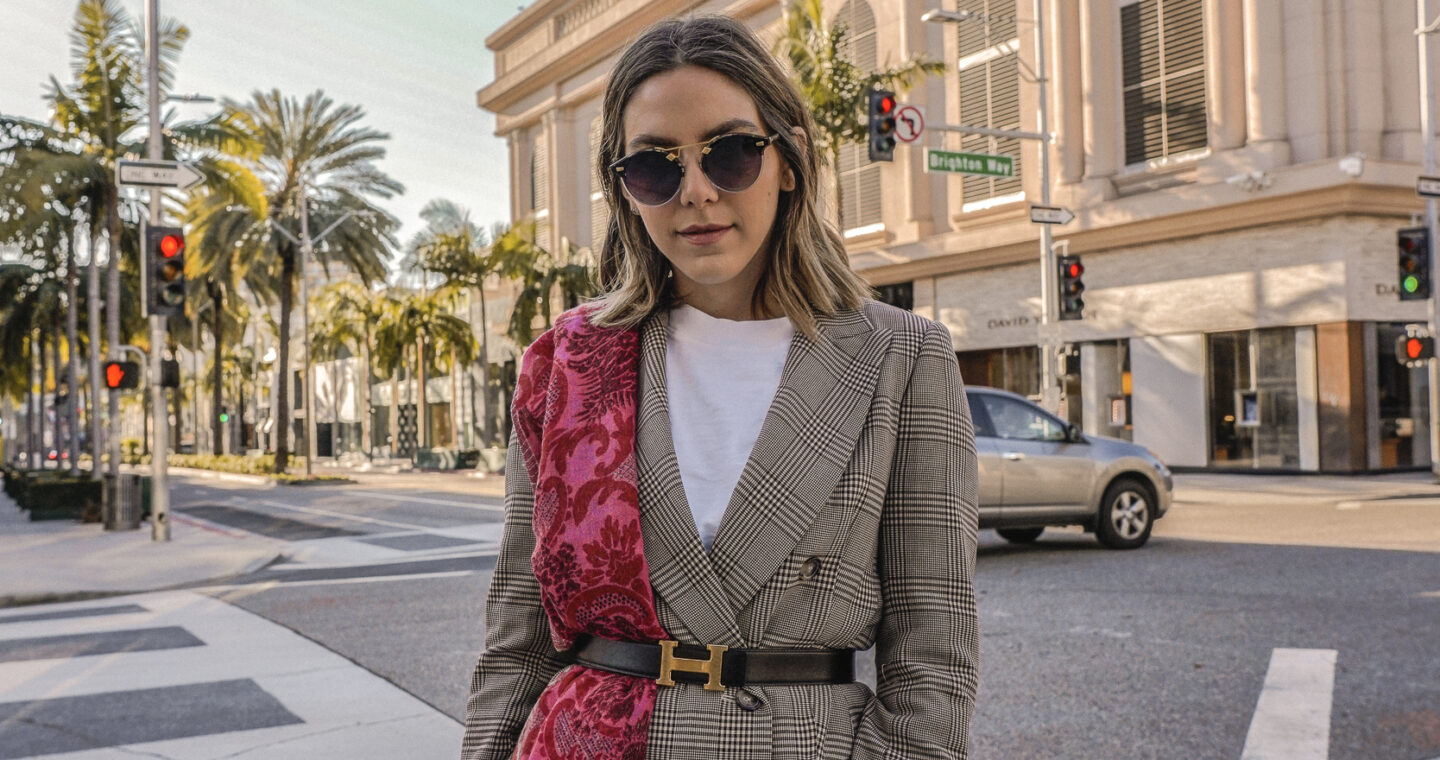 You know that saying, if you're on time you're late? That's how I feel about fast fashion trends. The best way to execute them, in my opinion, is early and pre-adoption of the masses.
So, yes, I'm aware that it's barely August, but I'm already researching fall trends to scoop before they hit the shelves of your favorite retailer and become the next viral fashion accessory. If you're mentally ready to *start* looking at fall pieces (delicate subject, I know), proceed below!
1. Western
Even if you're not a country fan, taking a little inspiration from the heartland isn't a bad thing this fall. Think high-fashion cowboy boots, big buckle belts, and western pockets. I'm partial to these all-the-frills mid-calf cowboy (er, girl) boots that would look perfect with slouchy jeans and a white fitted t-shirt. This dusty rose, silk number is also subtly western in the most genius way possible.

2. School Spirit
Ok, this isn't necessarily a trend, but who doesn't love rocking school-spirit inspired clothing at the beginning of a new school year, even if you've been out of school for decades. Think uniforms, letterman, knee-highs and penny loafers. I have my eye on this Off-White letterman-themed sweater because, go big or go home, right? There's something so Clueless meets Gossip Girl about this vibe that I can't help but love it.

3. Fall Florals
We all know that florals for spring are anything but groundbreaking, but florals for fall? Now that just might be. Opt for darker burgundy's, larger prints, and textured fabrics to achieve the optimal balance of femininity and, well, warmth.

4. Drapy Silk
Nothing says you've got your shit together like a good silk shirt. I'm loving all of the cascading drapery-inspired pieces that are starting to quietly roll out for fall, like this bronze high neck number or this extra billow-y blouse, both by Zimmerman. Think pajama shirts, smocks, and pretty much anything that evokes daily garb of a member of 15th century French Court. Specific, I know.

5. Leather
And I'm not talking accessories here. I'm talking full-on pants, tops, dresses, and skirts. If you're shy, implement one of the season's trendier leather jackets at first. If you're a bit more on the bold side, head straight for this one-sleeved IRO top or this vegan leather mini dress by Nanushka.

Facebook,
Twitter,
Pinterest