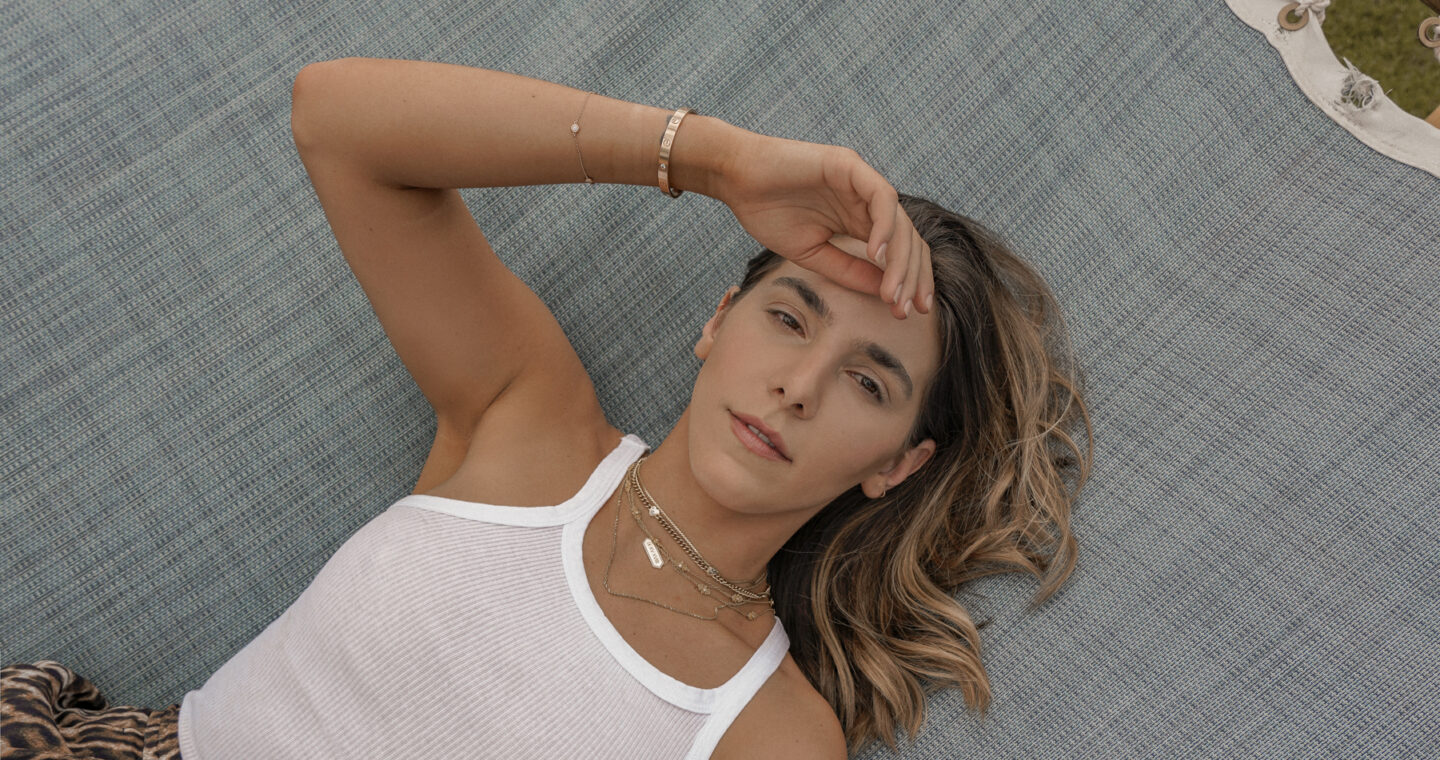 Do you ever feel like skincare is a world of ABCs? There are AHAs and BHAs, HA and, yup, PHAs too. And, just when you get familiar enough to consider yourself a skincare expert, an entire new class of buzzworthy ingredients surface that everyone starts to talk about. I feel like the science around skincare has only become more advanced, which leaves hope that there actually is the perfect product on the market for you! Ahead is a new class of skincare ingredients, specifically five that I'm seeing everywhere and in everything right now.
5 New Skincare Ingredients I'm Seeing Everywhere
An Even Gentler Acid: LHA
Yes, another alphabet ingredient to add to your vocabulary! LHA stands for beta-lipohydroxy acid and is a derivative of Salicylic acid that works similarly to fight blemishes and break up congested pores. This means that it's gentle for sensitive skin. You'll most likely find this new star in toners that mix a few other ingredients like glycolic acid to dilute it.

The Alternative to Retinol: Bakuchiol
Bakuchiol is popping up everywhere as a natural alternative to retinol. It is a gentle, vegan ingredient that is a vitamin A derivative in moisturizers, eye cream and hydrating toners. Just remember, it's not a retinol, so if you can't tolerate that, try a bakuchiol-based product.

A New Oil: Avocado Oil
High in fatty acids, avocado oil can work wonders for your skin–and is multi-purpose. As a body oil it soothes irritated skin and as a facial oil it has regenerative effects. It can also be used as a restorative hair oil to prevent breakage.

A Probiotic Turned Topical: Kombucha
While many of us enjoy a refreshing kombucha during the day, the skincare world has taken this fermented yeast and found new ways of harnessing its powers. There's promising research that not only can it help with treating acne, it may also have antioxidant capabilities.

A New Trick for Hyper-pigmentation: Hydroquinone
This controversial ingredient has been around for almost 50 years but always pops back up, as it's an effective ingredient for fading uneven skin tone and post blemish hyper-pigmentation. This active ingredient helps limit the skin from creating an excess amount of melanin to cluster and create dark spots. Hydroquinone interrupts this step. As always, just remember to apply an SPF after use!

That's everything you need to know on the new stars in the skincare world. If there are any new and exciting skin care launches that you've been testing or would like me to test, be sure to leave them in the comments below.
Facebook,
Twitter,
Pinterest