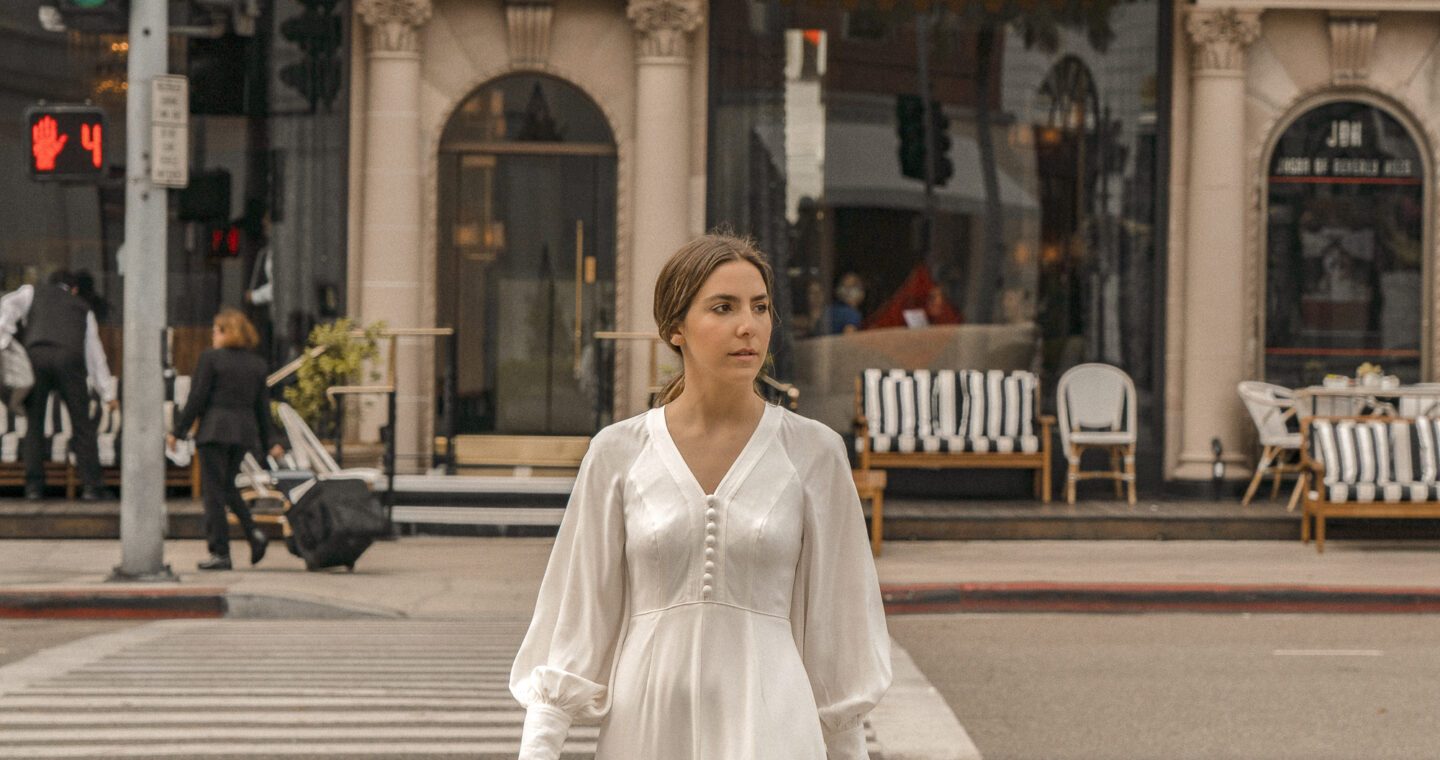 Hits snooze for the 3rd time, frantically battles closet to prep for the day and races against the clock with only five minutes to spare! Sound all too familiar? Last night's Netflix marathon might have been worth it, but it's inevitable that getting ready at lightspeed the next morning will have the biggest impact on your overall look. And the trickiest part is deciding where to focus your energy: The outfit? Your makeup? And hair? But wait accessories? So, if your snooze button is part of your morning routine, I'm here with some inspiration to rescue you with five effortless five-minute outfit ideas.
Casual Friday
When in doubt, reach for your off-duty look. Grab your favorite pair of denim and white t-shirt, then let your strategically layered accessories do the talking. Add a blazer or your trusty leather jacket, your easiest slide-on sneakers and grab a handful of accessories–it will all make sense at your desk when you have a minute to figure out the stacking! Et voila! Your first effortless cool-girl look.

Go Monochrome
Think about it, the easiest way to style pieces is to stay in the same monochromatic color family. All black, all white or power neutrals are always a hit and streamline the decision making process.

Dress Up
The quickest and easiest way to create a look, is to just throw on a dress. It's an entire look and then all you have to do is throw on your shoe of choice–boots, heels, sneakers…any shoe will look great.

Strategic Separates
If you've already phoned in a friend and leaned on a dress look, have no fear, you can either layer a chunky knit over another for an intentional separates vibe OR swap it out for an easy skirt.

Lived In Overalls
Another effortless option is a pair of overalls. Just like a dress, it's a look on it's own and you didn't even have to think about it! Add one of your favorite tops (turtleneck to t-shirt), grab a blazer (maybe even a trench this time) and add an effortless shoe–I'm thinking the perfect fall boot!

Because you definitely do not have time to try on your entire wardrobe and no one should unintentionally look like they just got out of bed, I hope my time-saving style solutions inspired you in a pinch! Be sure to let me know below if re-create any of these looks.
Facebook,
Twitter,
Pinterest