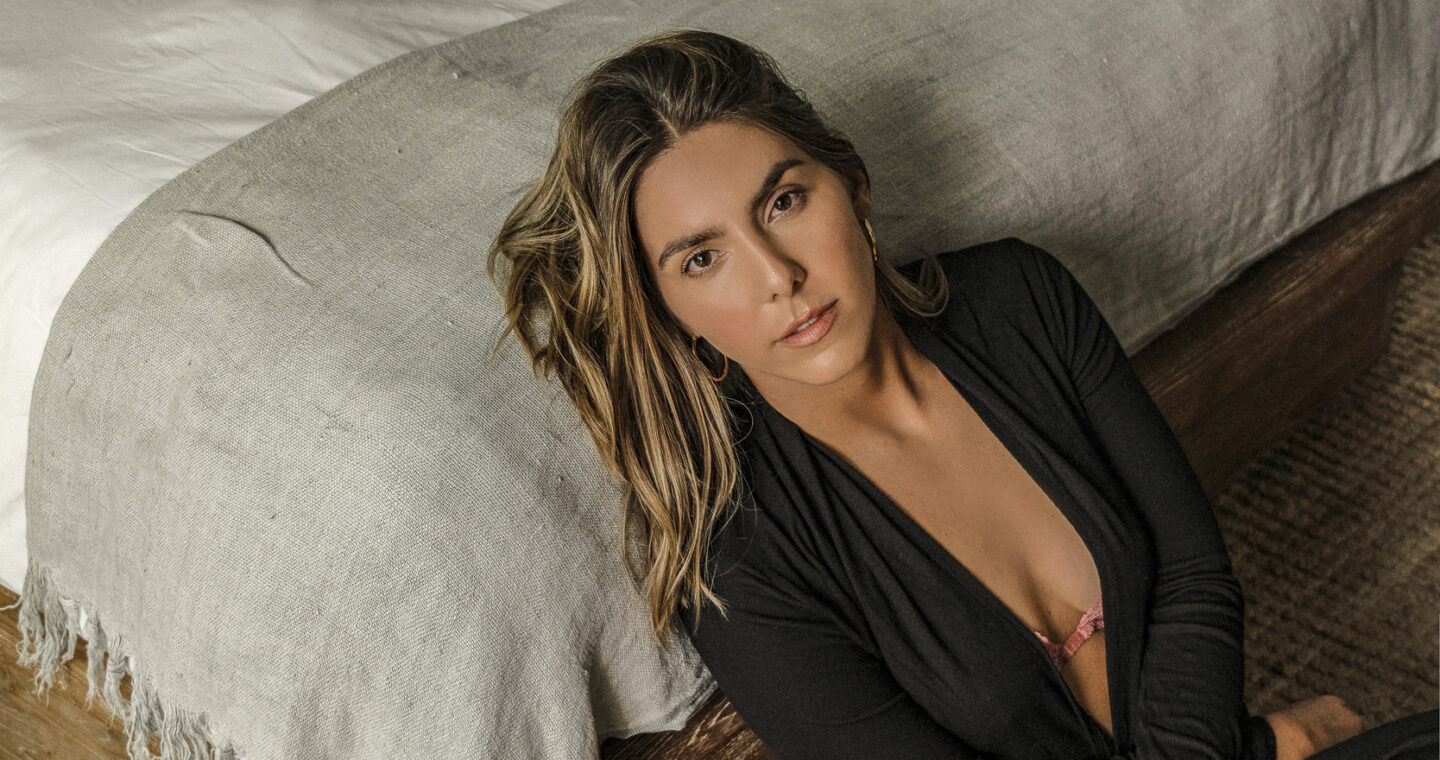 There's a certain enigma to perfume. Lying in the fact that scent is tied so closely to memories, even firsts or seasons and experiences–any nostalgic moment really. And there's something about fall that always feels like a fresh start. You're brewing coffee again, no longer sticking to yourself as you walk to work and finally starting to get back your routine. To me, it just feels like an overall reset. While fragrance is a yearlong obsession for me, as temperatures drop, that obsession becomes really obvious. And there's no better reason to mark a fresh start than with a signature scent. I rounded up the five best fall scents that you'll definitely want to cover your sweaters in! Keep scrolling for some major inspiration.
Fall weekends are all about those slow starts and this scent, coincidently named Lazy Sunday Morning, will evoke the exact same feeling–like you're still lounging on your couch in your pajamas with crisp, fall air breezing by. I love how clean this scent is with notes of white musk and iris.
This scent is perfectly woodsy with cedar and hinoki base notes. It will still leave you feeling fresh and crisp with hints of white musk and lemony top notes. I love using this as a base to layer lighter scents on top of to create dimension.
If you're not ready to let go of summer just yet, the new Gucci fragrance is the perfect transition. It smells like a bouquet of flowers with top notes of chamomile and almond.
Sweet but smoky, one spritz is all you need of this creamy spicy scent. Heady saffron and myrrh dries down to leave a smoky trail that gives this scent a richness that will last!
If you didn't need another reason to love fall, in September Le Labo brings back its city-exclusive scents worldwide for a short time. I discovered Gaiac 10, Tokyo's City Exclusive, and fell in love. It's a blend of soft cedar, gaiac wood (think palo santo), incense and it's velvety but mysterious. I recommend you get it while you can!
Those are my top five scents for fall. Are there any new scents that you'll be trying for fall?
Shop The Post

Facebook,
Twitter,
Pinterest