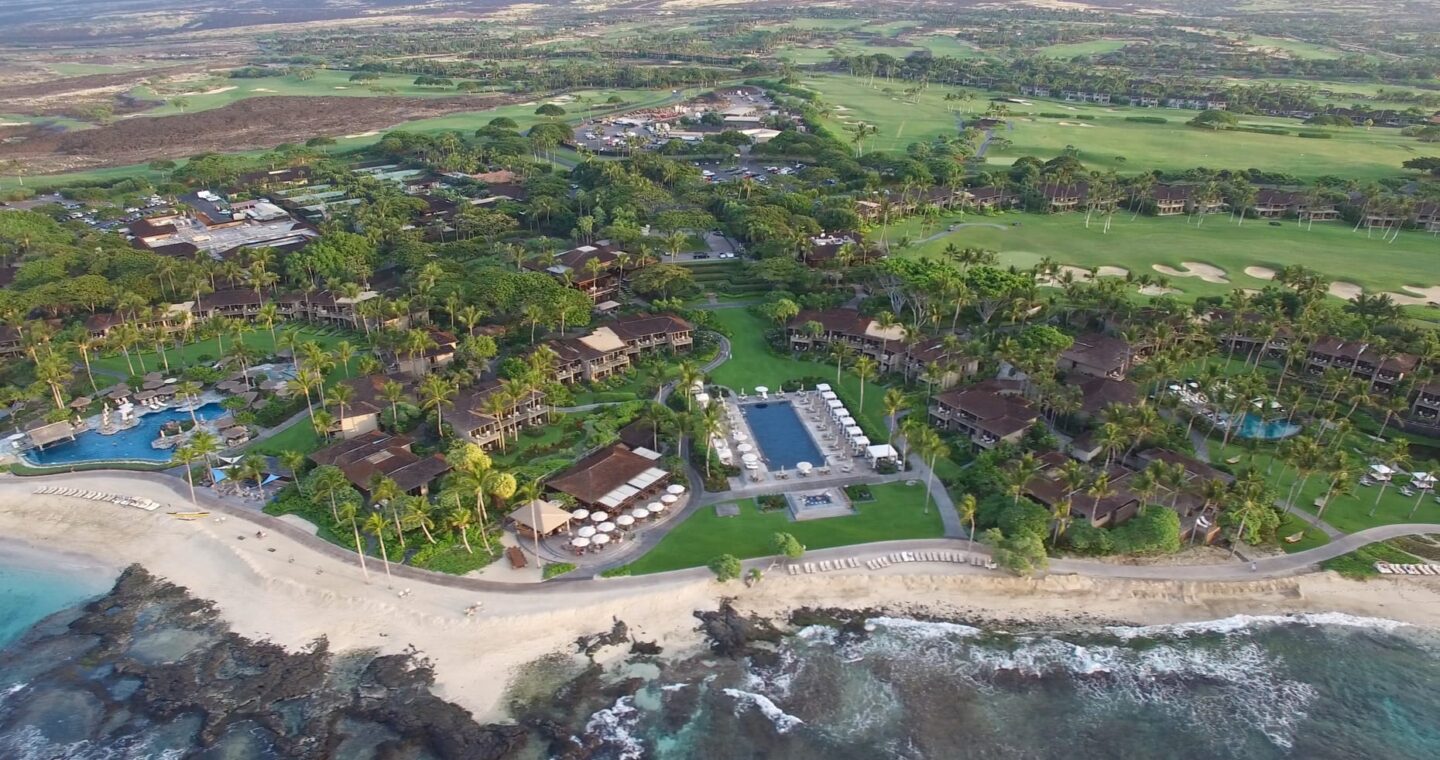 I recently traveled to the beautiful state of Hawaii, to the big island specifically, and had one of the most magical, relaxing experiences.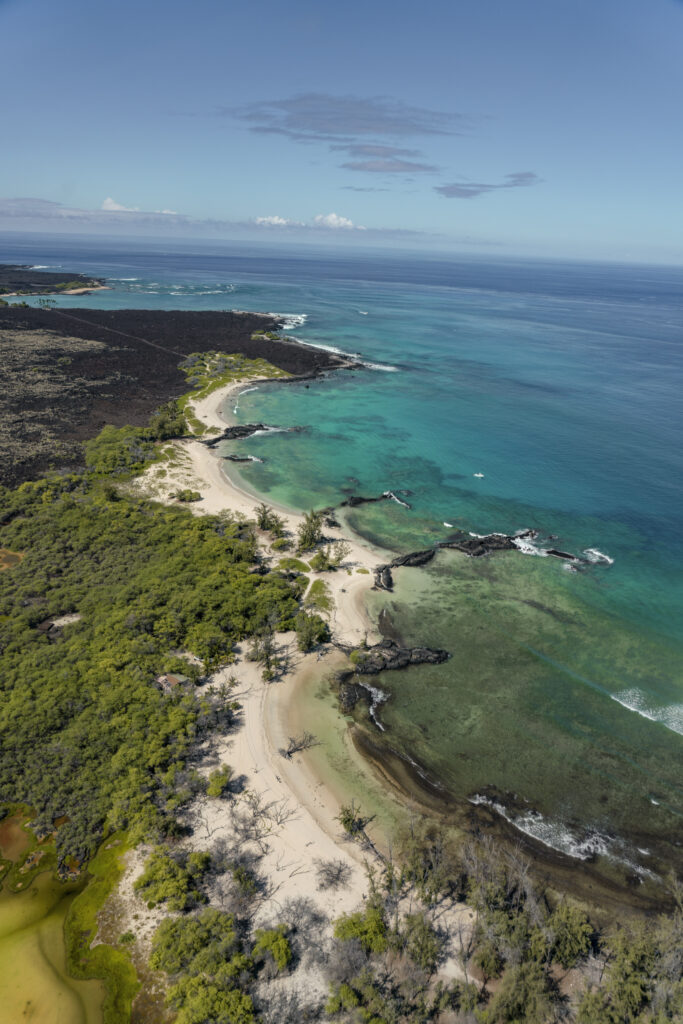 The Property
I stayed at Four Seasons Resort Hualalai. The resort itself is more like a compound, secluded and sprawling, only accessible by a long drive down from the main road to their beach-front property. Built into the natural black lava landscape and peppered with luscious tropical greens, the grounds are truly breathtaking. The resort is made up of four "crescents," each with their own distinct characteristics, which makes for a unique experience at each part of the property. Whether you're looking for ultimate relaxation and silence, or friendly vacation vibes (try the family pool or the bar pool), the resort has something for everyone. One of my favorite aspects of Four Seasons Resort Hualalai is the ode to nature that so clearly informs the design. King's Pond, a salt water ecosystem teeming with fish and an eagle ray, is open for guests to swim in during most of the day. In addition, the resort has built a "protected" pool within the ocean, where guests can swim freely (but may bump into the odd sea turtle).
The Food
With nearly all of its food locally sourced by the incredible Executive Chef Bellec, Four Seasons Resort Hualalai has crafted the perfect menu for those seeking to indulge in traditional Hawaiian fare (read: fresh, seafood, bright, and flavorful). The breakfast buffet at Ulu' Ocean Grill will put any buffet you've experienced in the past to shame. Book a barefoot dinner at Beach Tree, where you'll be treated to an incredible multi-course meal while feeling the sand between your toes and the warm ocean breeze.
Wellness & Spa
Just like the rest of the resort, no detail is overlooked at the wellness complex. Upon arrival, I scheduled a massage, which was incredibly relaxing and sensory-driven. I followed it up with hydrotherapy, which entails rounds of hot-and-cold water exposure (known to be the best form of detox and perfect for post-plane sluggishness). Wellness junkies will be happy to find multiple fitness rooms (cardio, weights, Reformer Pilates, and more), plus tennis and bocce courts.
Activities
This is truly one of those places where you never have to leave the property to have the most incredible experience. Upon booking your reservation, speak with the concierge, who will craft an itinerary so specific to your tastes that you'll wonder if they follow you on Instagram (hint: they probably do!). We booked a morning on the rib craft, and were so pleasantly surprised when we were prompted by our captain to jump into the ocean and swim with the pods of dolphins that were on their morning swim around the island. Another highlight of our trip was the salt harvesting hike, in which Chef Bellec took our group through the salt flats to harvest pure Hawaiian sea salt that we then used in a cooking class. We also took a ride around the island with Four Seasons Resort's helicopter partner, Paradise Helicopters. It was one of the most breathtaking experiences I've ever had.
In short, I cannot recommend this resort enough. It's a quick, five-hour flight from LA (and then just 15 minutes from the airport) to absolute heaven on earth. It's quiet, stunning and the perfect locale to unplug and reset your soul.
Facebook,
Twitter,
Pinterest