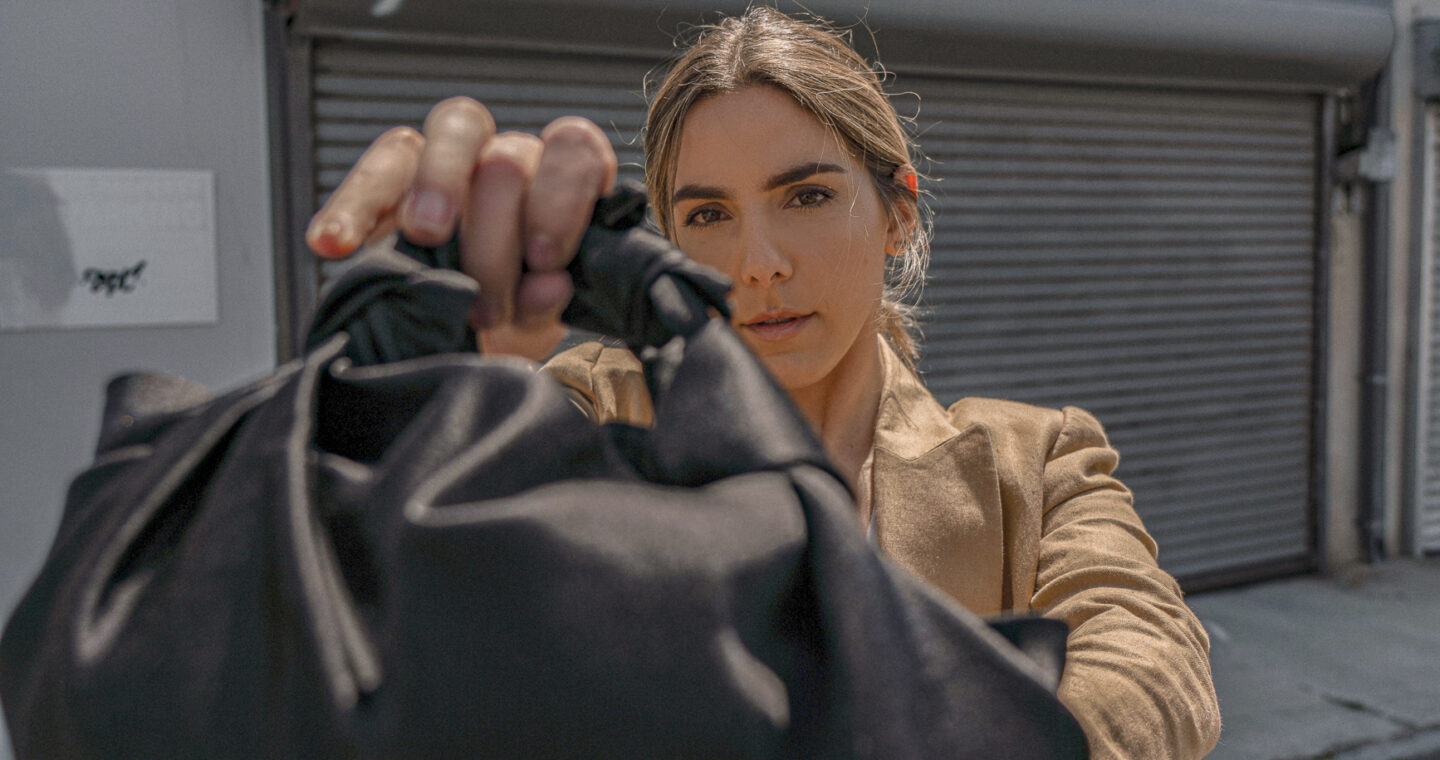 Come summer, my outfit choices get less fussy thanks to the warmer temperatures, so I start to have fun with accessories. If there's one accessory that I cannot stop adding to my closet, it's definitely handbags. And this summer I plan to let my handbags really shine. Plus, there's no end to all of the cute new trends right now! Ahead, are the five summer bag trends that I currently have my eye on.
Bags can become blackholes. We've all been there when you reach into your purse to grab your phone and end up fishing in a sea of receipts and end up pulling out 4 lipsticks instead. This season, our collective struggle with oversized bags will be put on pause, as we say hello to mini bags. Yes, we've all seen the recent surge of minis, but these smaller options are proving very hard to resist. They may only fit your phone and one lipstick, but there's something liberating about carrying just the necessities. From Jaquemus's Le Chiquito to By Far Mini Tote, I can't get enough of them.

The 90s are back in full force this year and so are baguettes. This trend is bringing us all back to Carrie Bradshaw's bottomless Fendi collection and I'm here for all of it. While they may not actually fit a baguette, they're cuter than ever with a vintage twist.

Trend #3: Boxy
This bag trend is very new and structured to say the least. The unique architectural shape of a box bag instantly elevates any look adding a cool, chic facet that will for sure be a conversational piece.

Metallic bags have been surfacing on runways over the past year. They're slowly popping up, whether with beaded accents or flashy gems, they're about to be everywhere this summer. While they may be synonymous with a night out on the town, I'm thinking we'll see more of them as eye-catching accents sooner rather than later!

You may have noticed that fringe is having a moment right now. As the latest iteration of the western trends we've seen so much of, it's even being added as a dramatic embellishment to accessories this season.

Those are the summer bag trends that I currently have my eye on. What are some of yours? I would love to know, let's start a discussion in the comments below!
Facebook,
Twitter,
Pinterest