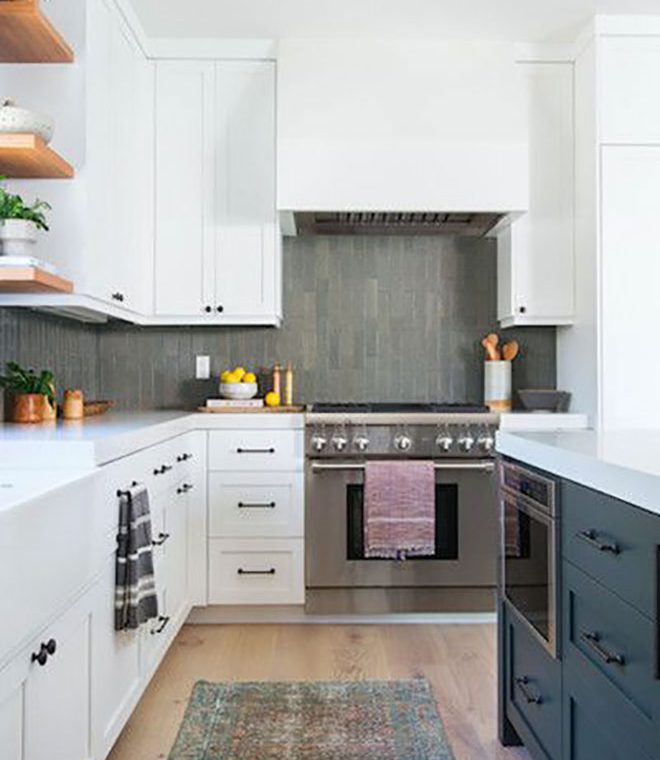 If you follow me on Instagram, you've probably noticed that I've been spending a lot more time in the kitchen. I used to go out to eat pretty regularly, but have found myself loving cooking at home more and more. I actually eat most of my meal at home these days.
I've been posting some of my cooking escapades on my Instagram stories, and some of you have DMed me asking for recipes and more cooking posts, so I decided to share my 3 most-requested recipes below. Hint: they're not only delicious and healthy, but they're easy to make, too.
My "Famous" Salmon
Okay, so it's not famous, per se, but it's really, really good. In fact, it's so good, every time I make it for friends and family, they beg me for the recipe. My sister even passes it along to her friends.
What you'll need:
1 lb. Salmon, cut into 4 pieces
¼ tsp salt
¼ cup reduced-fat sour cream
2 tbsp. stone-ground mustard
2 tsp lemon juice
pepper to taste
lemon wedges
What to do:
Preheat broiler, then line a baking sheet with foil or parchment paper and coat with cooking spray. Place salmon pieces, skin side down, on the pan and season with salt and pepper. Combine sour cream, mustard, and lemon juice in a small bowl and spread evenly over the salmon. Broil the salmon for 10-15 minutes or until it's cooked through. Serve with lemon wedges if desired.
Health-ier Chicken Tenders
I could see these being a huge win with kids, but let's be honest – Matt and I love them just as much as a kid would. They're delicious, healthy, and so easy to whip up.
What you'll need:
1 lb. chicken tenders
½ cup nutritional yeast
½ cup almond meal
¼ tsp of garlic salt
¼ tsp pepper
What to do:
Preheat oven to 350 degrees. Place everything in a zip lock bag and shake until each chicken piece is coated completely. Place the coated pieces of chicken on a baking sheet and bake uncovered for 30 minutes. Serve with your go-to dipping sauce and enjoy.
Baked Sweet Potato Circles
Matt is obsessed with these crispy sweet potato circles, and I love them even more because they're so easy to make. We'll make them over the weekend and keep 'em on hand throughout the week for a quick and easy snack. So good.
What you'll need:
3-4 Sweet Potatoes
Oil Oil Cooking Spray
Garlic Salt, Sea Salt, or Everything but The Bagel Seasoning from Trader Joes
What to do:
Preheat oven to 400 degrees. Slice sweet potatoes into thin-ish circles. Line baking sheet with foil or parchment paper and spray with olive oil cooking spray. Place the sweet potato circles onto the baking sheet and season with your seasoning of choice. Spray again with olive oil cooking spray. Place in the oven and bake 30-40 minutes. Then, turn the broiler on and cook for an additional 5-10 minutes so the slices get extra crispy.
Do you guys want to see more recipes from me? I'm happy to share whatever I'm cooking (although I'll be the first to admit that I'm no pro). Let me know your thoughts – I love hearing from you guys.
Facebook,
Twitter,
Pinterest