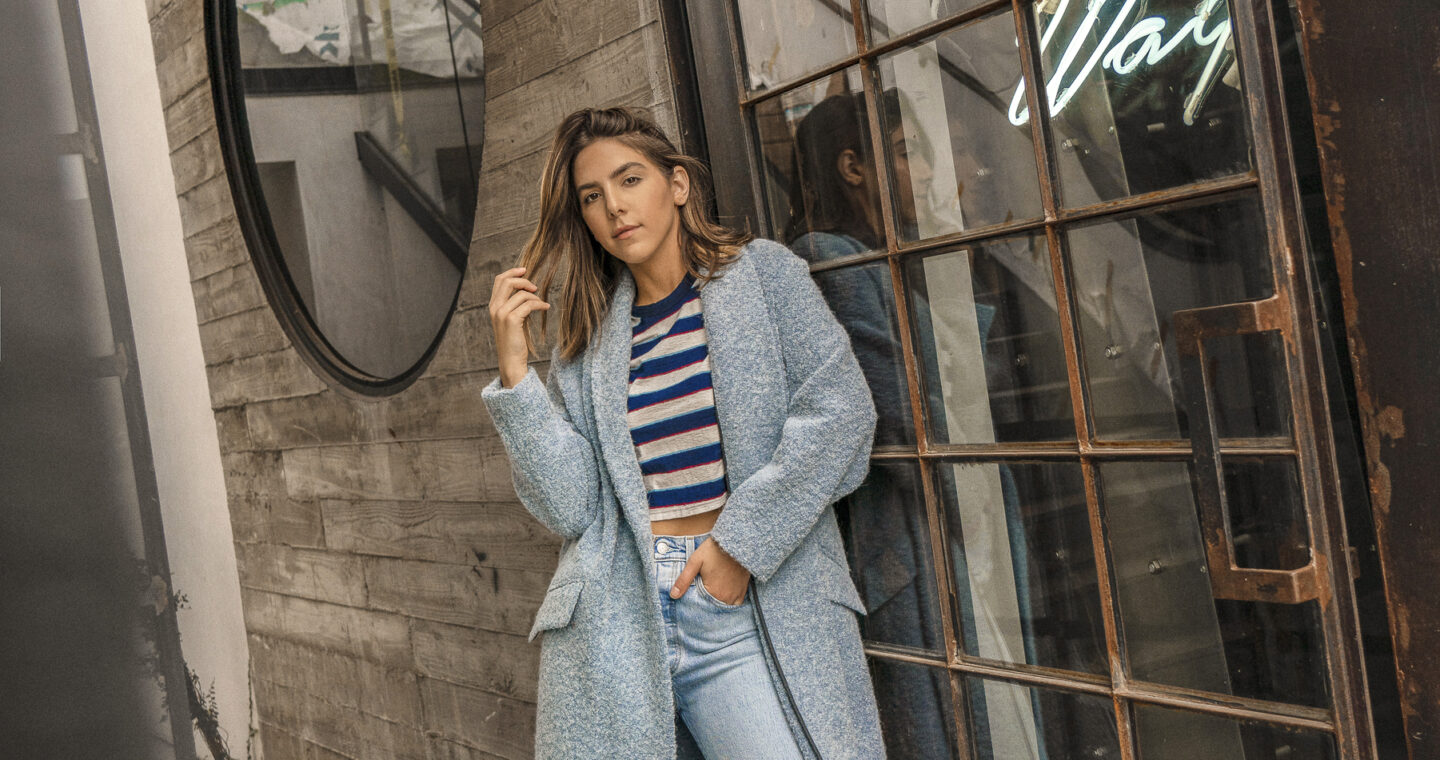 As someone who loves and has always had a love for styling, I've collected a pretty extensive wardrobe over time. While my collection is ever expanding, I can't explain how rewarding it is to see purchases from years past still standing—wearable and just as on trend as when I purchased them. And, because I'm constantly turning over my closet, I thought I would be the best person to share which investments are most likely to stand the test of time with you. To read my five best style investments I've made, just keep scrolling.
A Classic Designer Bag
My theory is, if it's a trend, don't invest. Everyone loves cute woven beach bags and the new micro mini bag trend, but if I'm going to really invest, it's going to be a classic silhouette that will be timeless. With that said, the cost per wear will outweigh the pricey investment and eventually it will fall into the vintage category and you'll be the only one carrying it!

Staple Outerwear
This season, I'm investing in statement outerwear. By that, I mean structured, simple pieces that you can live in. I just invested in this Isabella Marant Coat (styled here) and I already know this is going to be one of my favorite investments for years to come.

Blazers
On-duty to off-duty, who else leaves the house in a blazer daily? I'm most proud of my blazer collection. The key is to hone in on neutrals if you're looking to invest. While pistachio may be the color of this season, it's bound to be so yesterday next season, which is why I love stick in the neutral category. I know I'll never regret a neutral blazer purchase.

Solid Everyday Jewelry
I recommend investing in solid, everyday jewelry pieces and then add in style pieces. Real gold and diamonds will always be a splurge, but they're pieces that you'll be able to hold on to and pass down. Recently, I just redesigned a family heirloom for everyday wear and created these custom pieces (posted here) and I'm obsessed.

Timeless Black Heels
You'll only need one go-to pair of chic black heels for any occasion. Simple black styles are made to stand the test of time–you could even invest in vintage here.

Do you have any investment pieces that you are sure will stand the test of time?
Facebook,
Twitter,
Pinterest