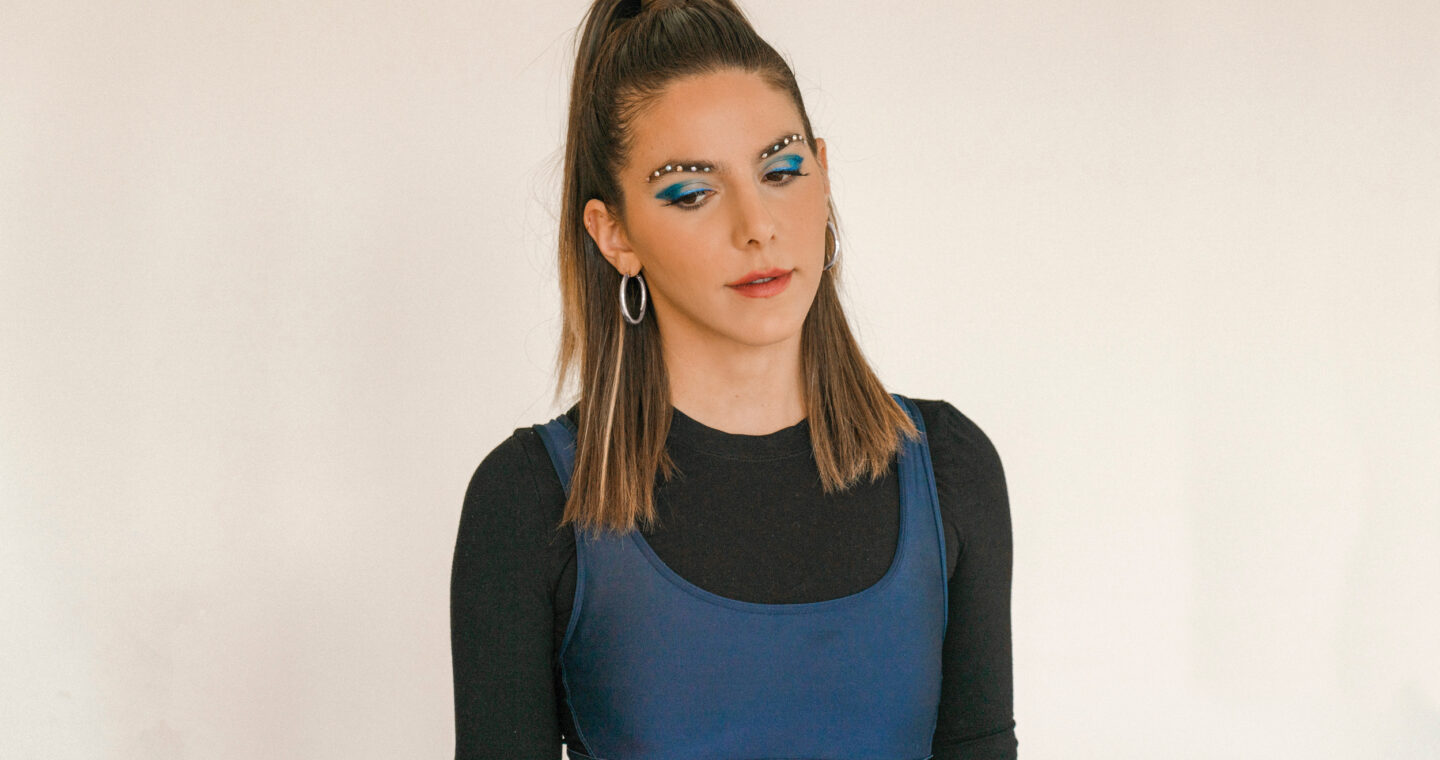 If you haven't been living under a rock this year, you've undoubtedly seen Euphoria (and if not the show itself, the outpouring of over-the-top beauty looks that followed). The show is definitely dark, but there's no denying that its characters had some of the best and most creative hair and makeup looks on television in years. Like, epic looks. For that reason alone, it was incredibly inspiring for the beauty geek I am at heart.
I instantly knew I needed to recreate one of the iconic looks for Halloween.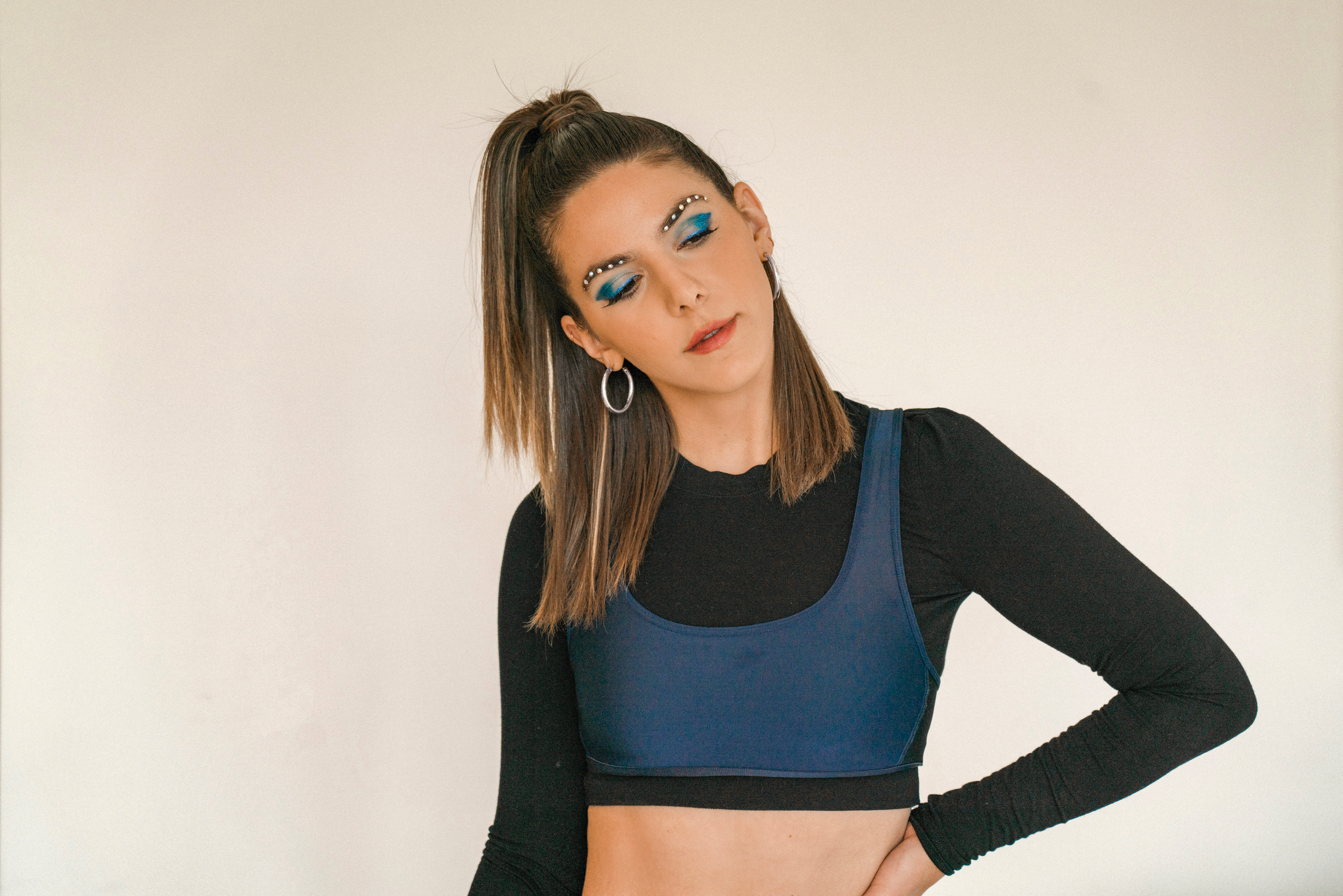 One of my favorite and most complicated characters, Maddy, consistently served LOOKS the entire season. It was hard to pick just one, but I landed on her classic cheerleader look to pay homage to her true, most happy self.
The look is an amalgamation of traditional high school cheer squad vibes (think suuuper slicked back high half-pony), mixed with decidedly modern makeup trends (including gem tones and literal gem stones).
The hair was actually incredibly simple to achieve. I'll list it out here so it's easy to recreate, too!
Flat iron your hair so it's smooth and sleek.
Pull up into a half-up pony and secure with a hair tie, brushing hair back as needed to ensure it's smooth.
Using a toothbrush and some hairspray (I love Not Your Mother's She's a Tease Volumizing Hairspray for a strong but not crispy hold), brush back all flyaways.
Spray a good amount of Not Your Mother's Glisten Up High Gloss Top Coat on the top of your hair for shine and frizz reduction.
Take a small piece from the pony, wrap it around your hair tie, and secure with bobby pins.

Remember, the higher and tighter, the better.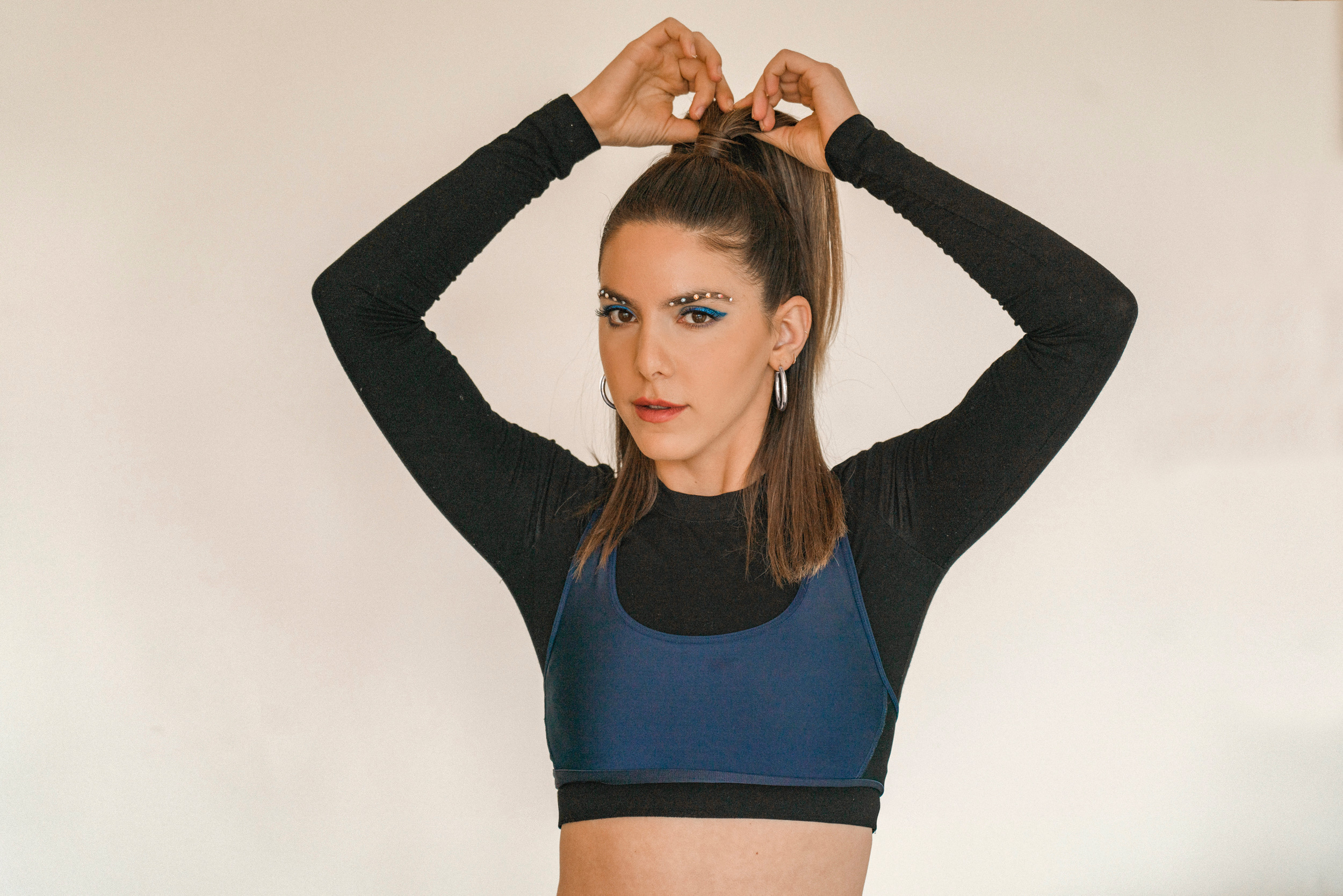 For makeup, anything goes. I was going for a specific look of Maddy's, but feel free to make it your own. That's the whole essence of beauty in Euphoria. I chose to do a blue eyeshadow cat eye and decorated my brows with white rhinestones.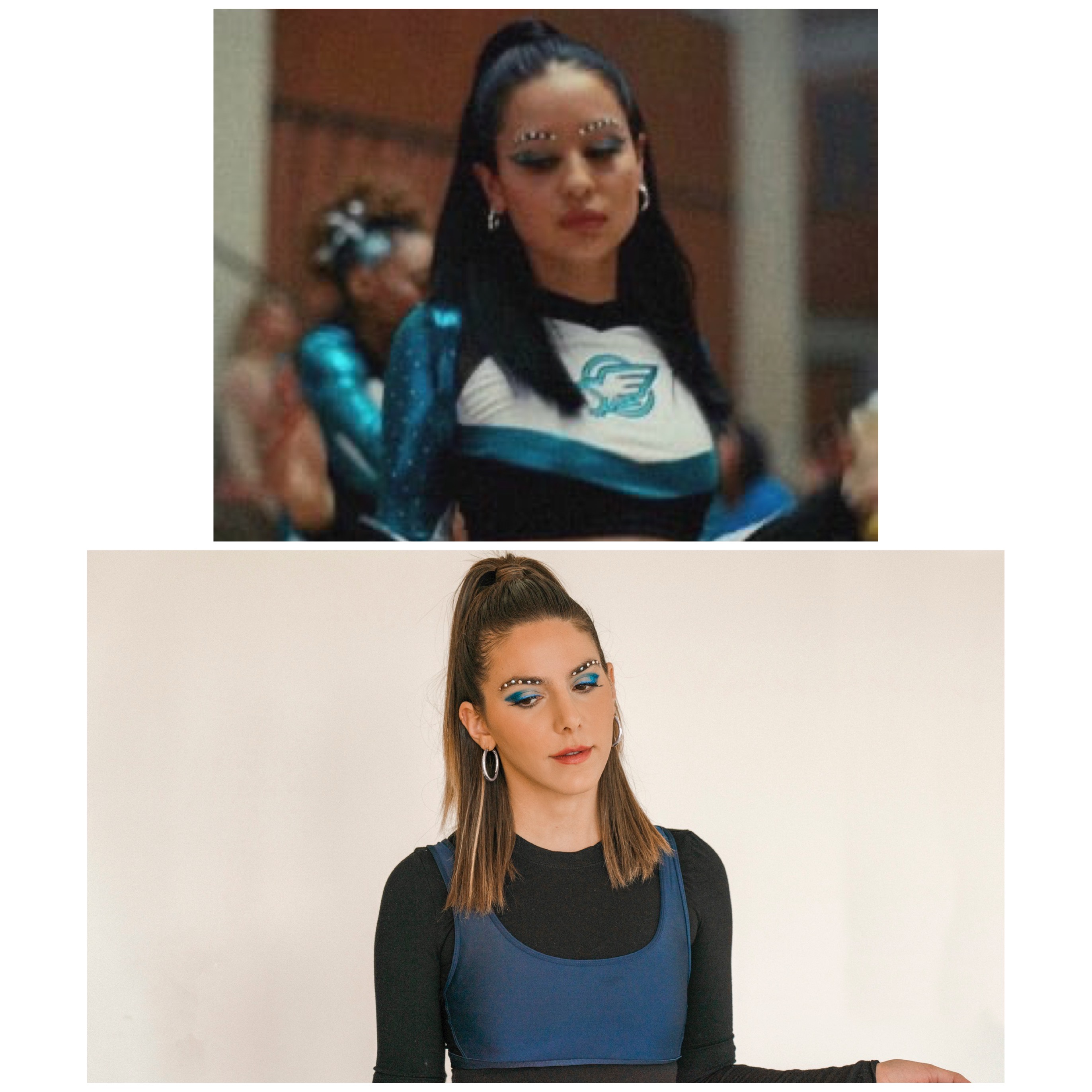 Tag me in your creations on IG and Happy Halloween!
Facebook,
Twitter,
Pinterest