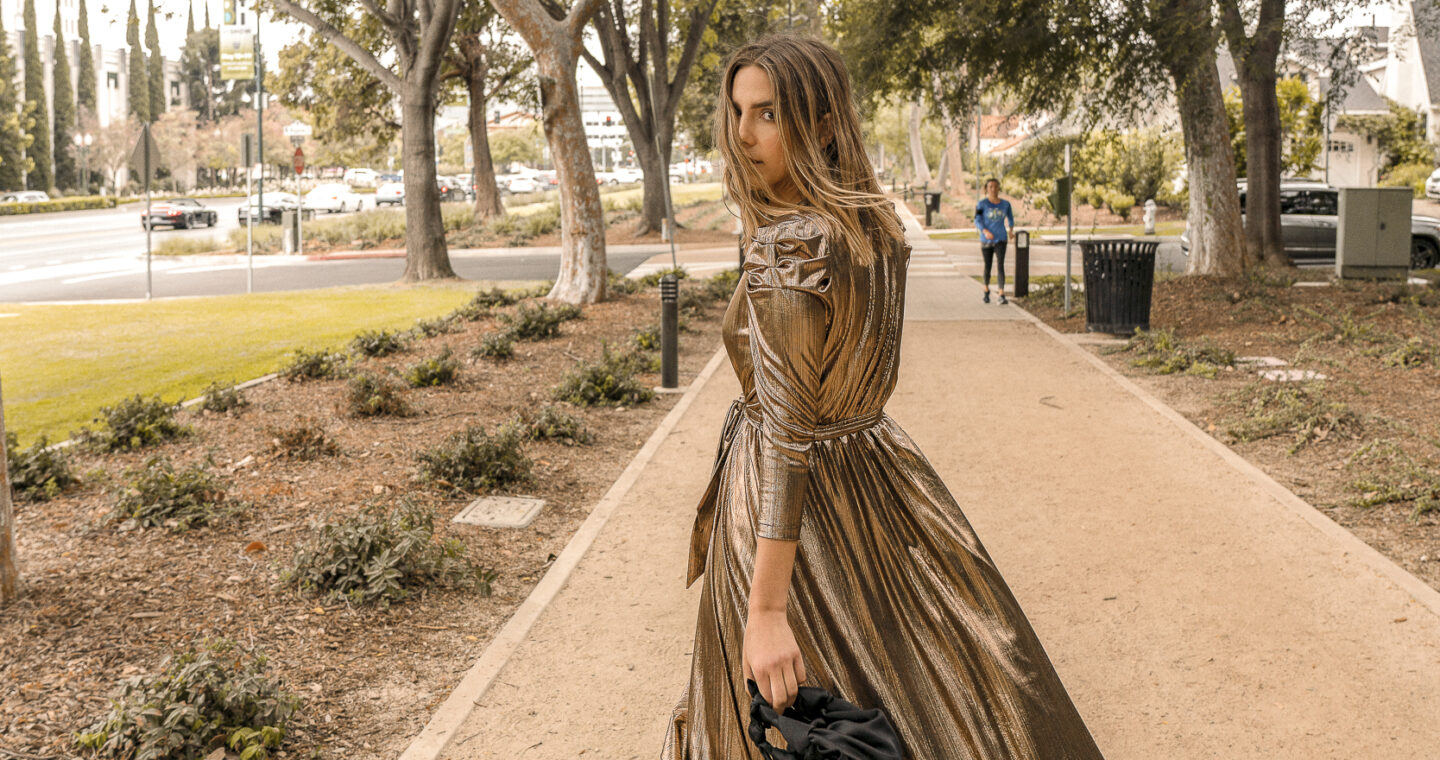 There's something inherent about Summer that brings out a glow in all of us. Early June is the perfect time to edit your skincare and beauty routines, switch out your winter staples for your coveted summer top shelf and begin to strategize on how you'll perfect your dewy, lit-from-within look.
First, if your curating your summer top shelf (me too!) and remember it requires different things than your winter one. Winters are for heavier creams and oils, while in summer you'll want lightweight moisturizers, cream blushes and glowy bases. And, because I'm currently in the midst of narrowing down my perfect summer look, I wanted to share my 5 tips on how I get that golden hour glow..
While you're layering your lightweight moisturizer or serum onto your face before applying your makeup base, use your fingertips or a gua sha tool to massage and really work the product in. With outward motions, the stimulation will help your blood to start circulating and wake up your complexion—almost plumping the skin!
Tip #2: Add Vitamin C to Your Summer Skincare Routine
A few drops of a vitamin C serum underneath your SPF each morning will help brighten your dull winter skin and work to target evening your skin tone.
If you're really searching for a lit-from-within look, try mixing a highlighting base in with your moisturizer or foundation. I love this trick. I find that throughout the day your natural oils will combine with the product and your skin starts to look radiant!
Tip #4: Stipple on Foundation
I like to lightly stipple on my glowy base with a swirling motion to create a diffused finish, allowing that extra glow to have its moment. The less pressure the better, that way you create a more seamless look.
Highlighter may have a bad reputation as of late, but if you look at even the most natural looks, there's a subtle glow there. I'm not the biggest fan of chunky highlighter myself, but because I love glow, I'll actually layer or mix powder highlight with cream to achieve a glimmer. It's fun to be your own makeup artist and create as well!
One additional bonus that I have to mention is: misting! When in doubt, take a moment to use a facial mist and use it strategically as well. I like to cover the lower half of my cheek and place on the high points, creating a dewy look–sometimes I even skip a highlight altogether!
What are some of your favorite summer glow tips? I'd love to know, let's discuss below!

Facebook,
Twitter,
Pinterest